Tibi Social Club: Sissy Sainte-Marie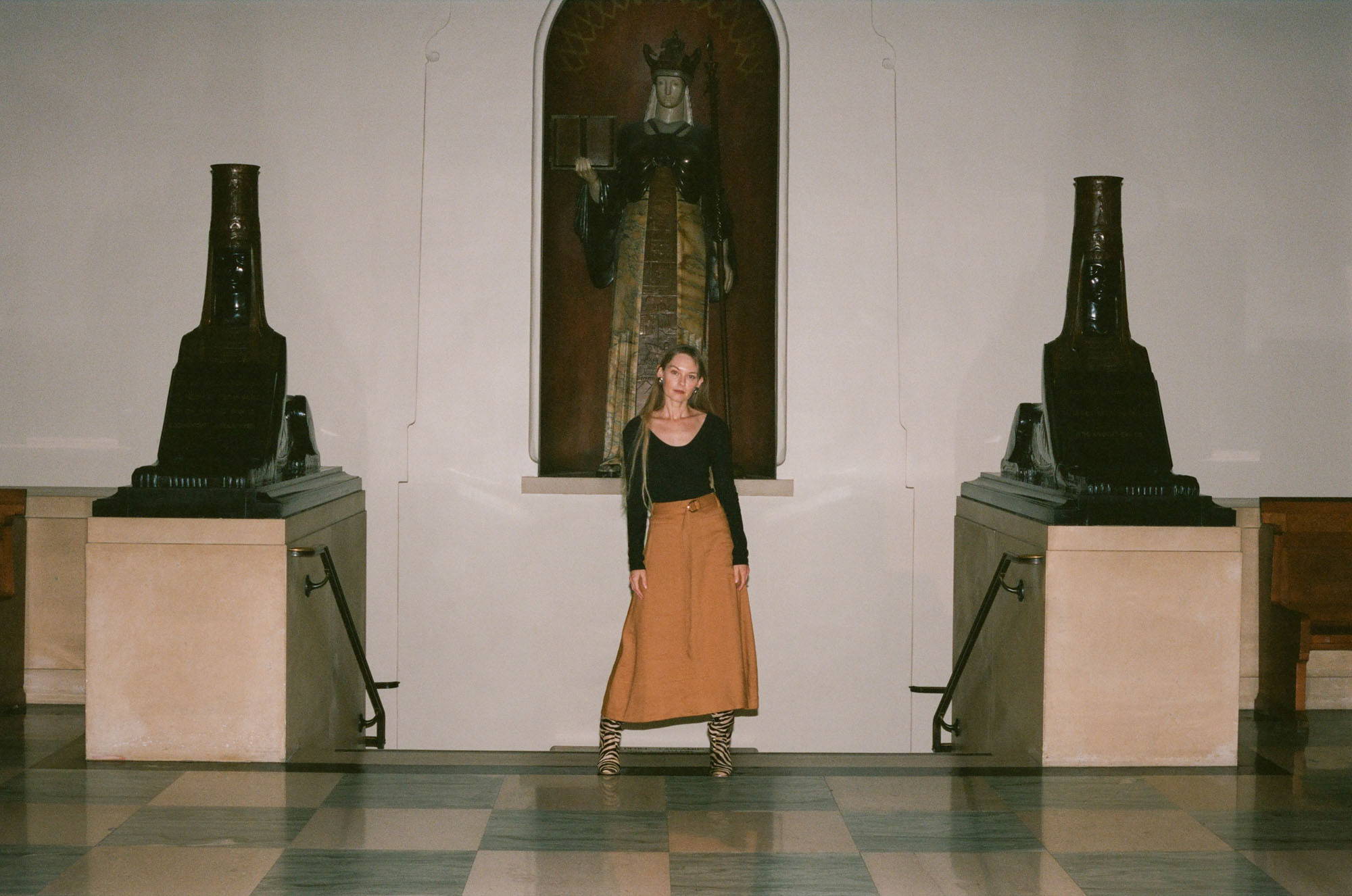 From time to time, I get DMs from people who are familiar with my career path - from elementary school teaching to dabbling in music to slinging vintage to styling and now aspiring to merge into creative direction - expressing how inspired they are by my later-in-life career pivots. While I'm honored to be considered an inspiration and have no regrets about any of my choices - except maybe my five minutes of trying to make it as an influencer - my seven-year career itches have had me constantly starting at the bottom of a new ladder, spreading myself thin. In the past four weeks alone, I've creative directed two music videos, been in front of the camera for branded content twice, produced a shoot for a consulting client, and styled three campaigns.
When Tibi invited me to participate in the Tibi Social Club, we decided I would write about being a tourist in my own city - a recurring theme from their Fall 2020 collection. Being the ever pragmatic workaholic Virgo that I am, I thought it would be more apropos to title this "All Over The Place" and in addition to exploring the city of Los Angeles, sprinkle in some styling tips, outfit inspiration, guerilla photoshoot intel (for fellow creatives in the same boat), and highlight a good gander of Downtown Los Angeles's architectural gems.  
Extending my brushstroke from styling to creative directing means initially working on projects with smaller budgets with no producer, no location scout, no permits for locations and having to go on guerrilla shooting adventures. Sticking to this style, I teamed up with one of my favorite creative collaborators, Kourtney Kyung, to photograph the day. After choosing five Tibi looks and five locations, we went incognito as tourists to see how much we could get away with while simultaneously enjoying some fantastic spaces (shout-out to ​Elizabeth Daniels who advised me on the best DTLA walking tour).
When you're a tourist, do yourself a favor and dress cute and comfy. Trust me, at the time and even years later, you won't regret wearing chic ensembles, comfortable but stylish shoes, photogenic dresses and smart suits that you'll love looking at in photos years later. Make it a point to wear climate-appropriate fabrics in silhouettes that are a sight for sore eyes. Aim to balance form with function, like the places we visited this day.  
First stop: Central Library
Sometimes, all I want to do is sit in a nice quiet library with art books, and pretend Google Images and Wikipedia never existed. Ironically, the very day we shot this, my hometown library (slash middle school babysitter) burned to the ground, which had me thinking, I will surely regret the last ten years of infinitely scrolling through social media, but never a moment spent with a book. If you're fine with eBooks and just want to experience one of LA's Art Deco treasures, you can take a docent tour of the library's murals, sculptures, architecture, and gardens.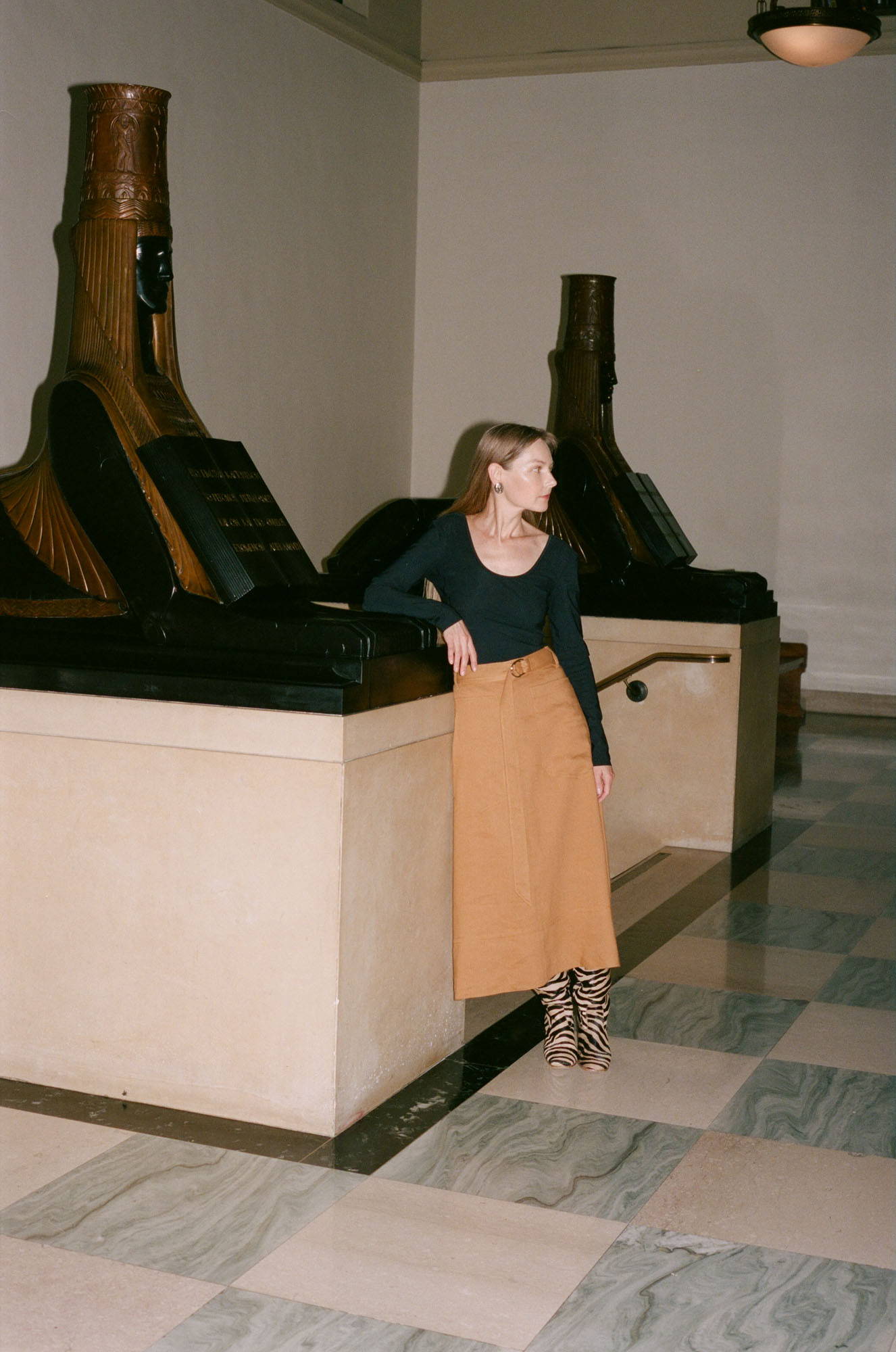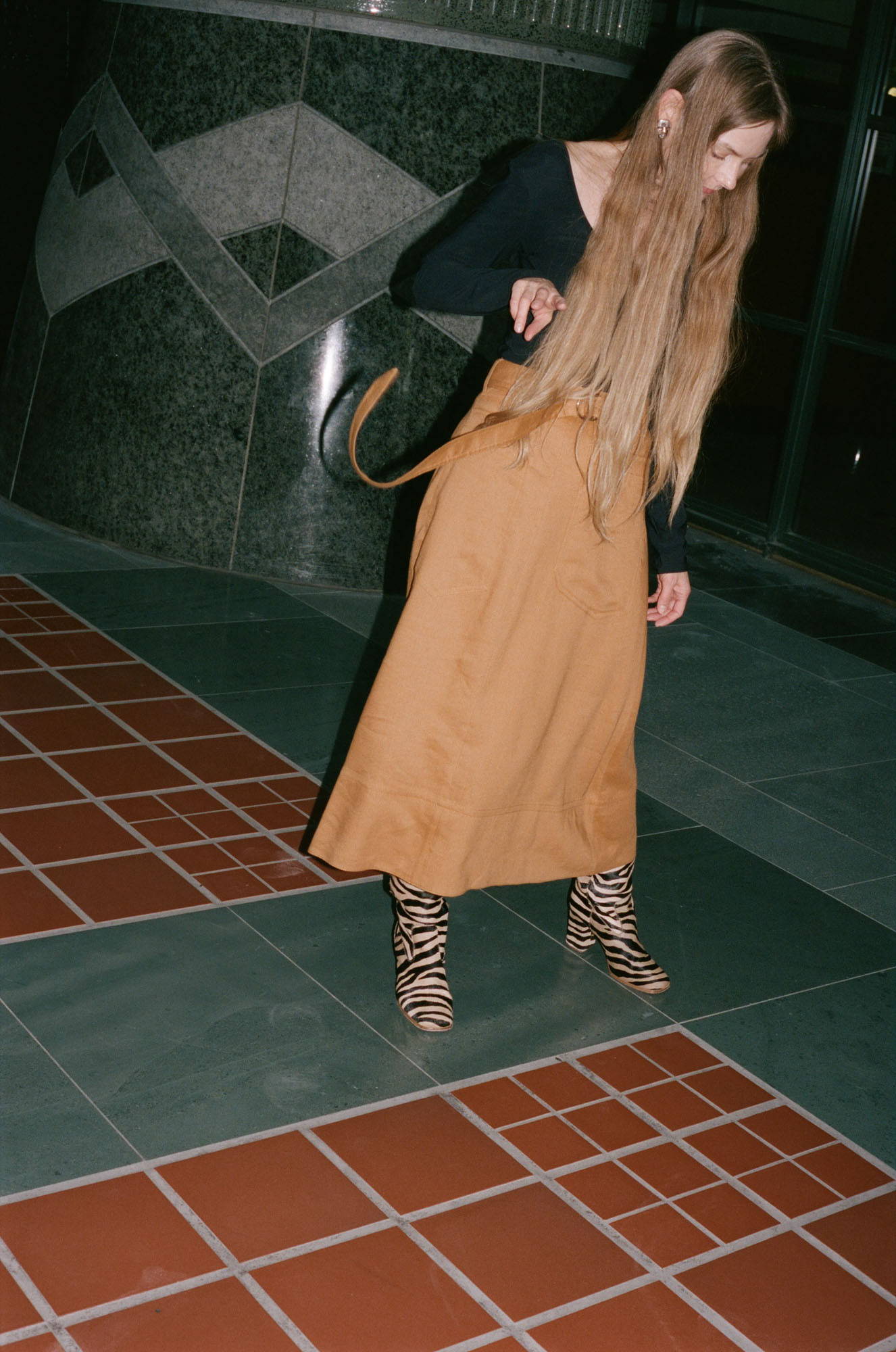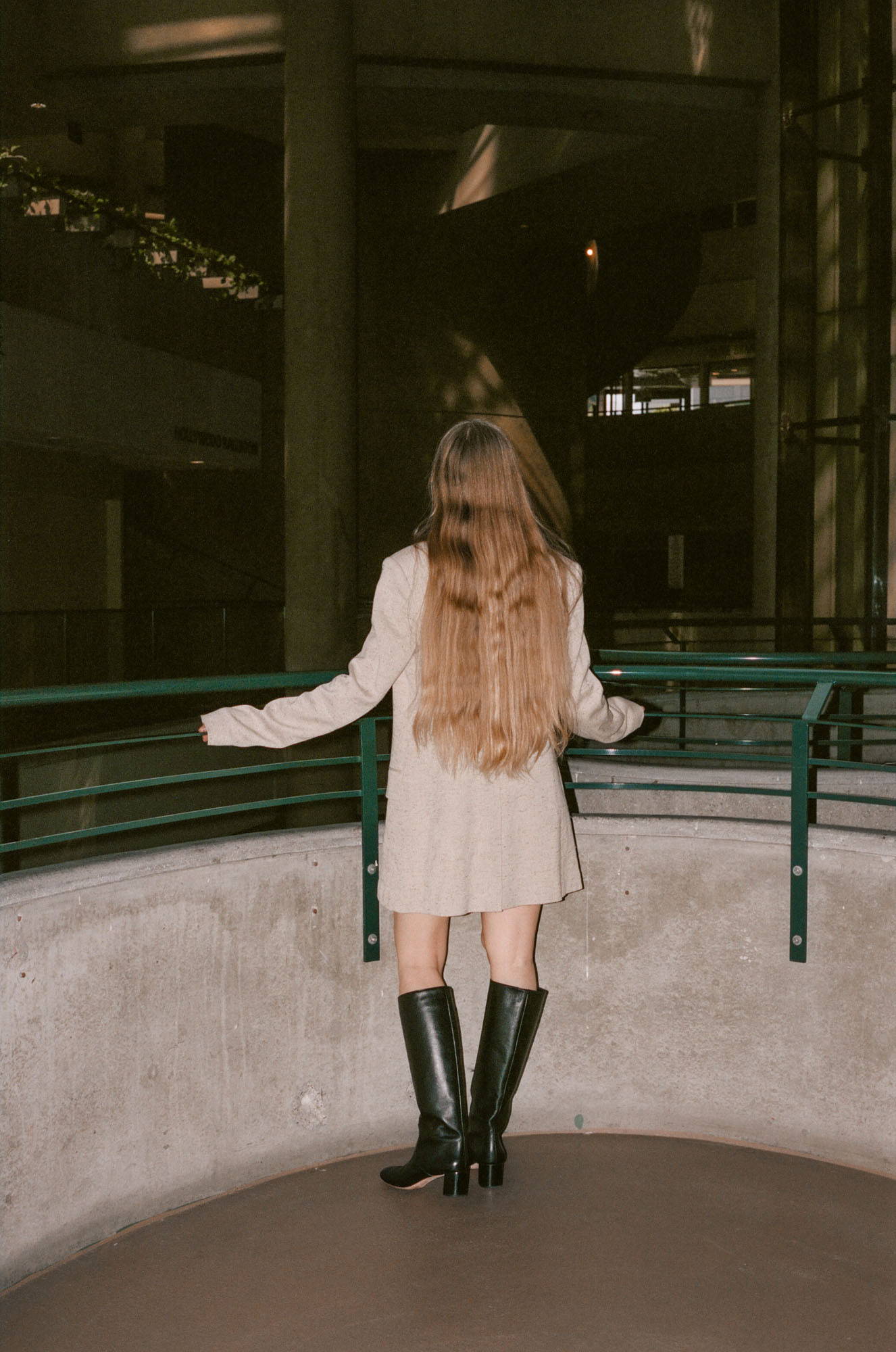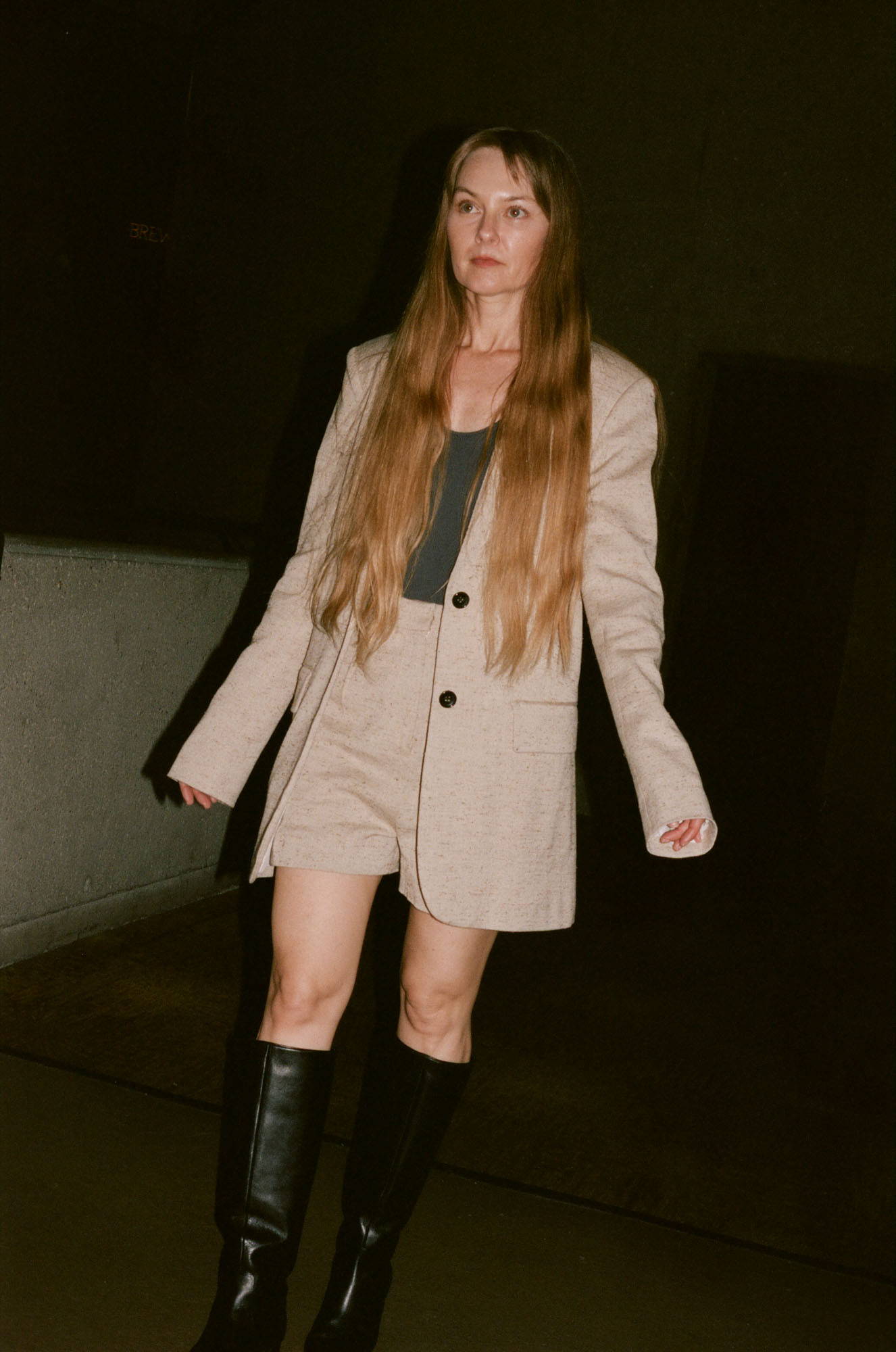 Second stop: Westin Bonaventure Hotel
This place! OMG! All curves and cement, exposed glass elevators, floating tuck-and-roll leather sofa pods, and a mirrored exterior! A glass ceiling, a maze of spiral stairways and an atrium with reflecting pools! This is brutalist utopian retro-futuristic gold. We didn't make it to the revolving cocktail lounge with 360-degree views, but I trust it's as divine as it sounds. It was a bit dark for shooting on film, so my Tibi shorts suit gets to steal the show.  
Third Stop: Fine Arts Building 
We snuck some shots of this opulent exterior but were
immediately tossed out of the lobby for taking photos -
not before Kourtney fired off one usable shot though.
Up yours, rent-a-cop.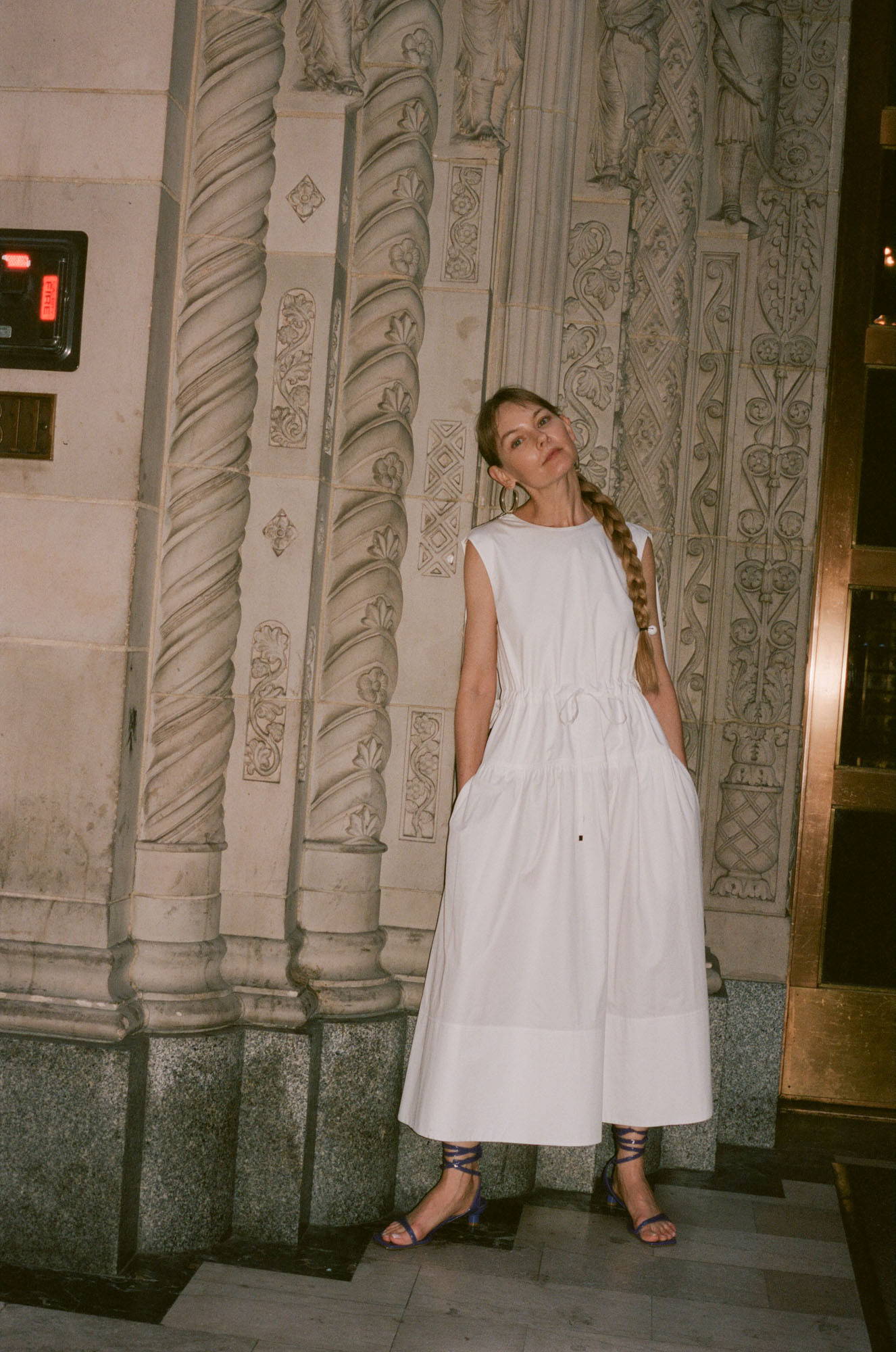 Fourth Stop: City National Plaza
We had intended to take Angels Flight up (or down?) to Bunker Hill but stumbled upon this glistening, deep green granite skyscraper of a columned plaza with mirror-flanked white marble and brass escalator bay, and shot here instead. This building is part of LA Conservancy's "Don't Call Me Ugly" tour. I can't imagine anyone ever thinking of this structure, which was built in the '70s, as ugly, but now after 50 years, this corporate minimalist style is all the rage. "Don't Call Me Ugly" was also my mantra to myself that day. It's not easy for me to be in front of the camera, especially at age 45; I don't know why I'm compelled to do it. Anyways, we all gotta watch our self-talk, right?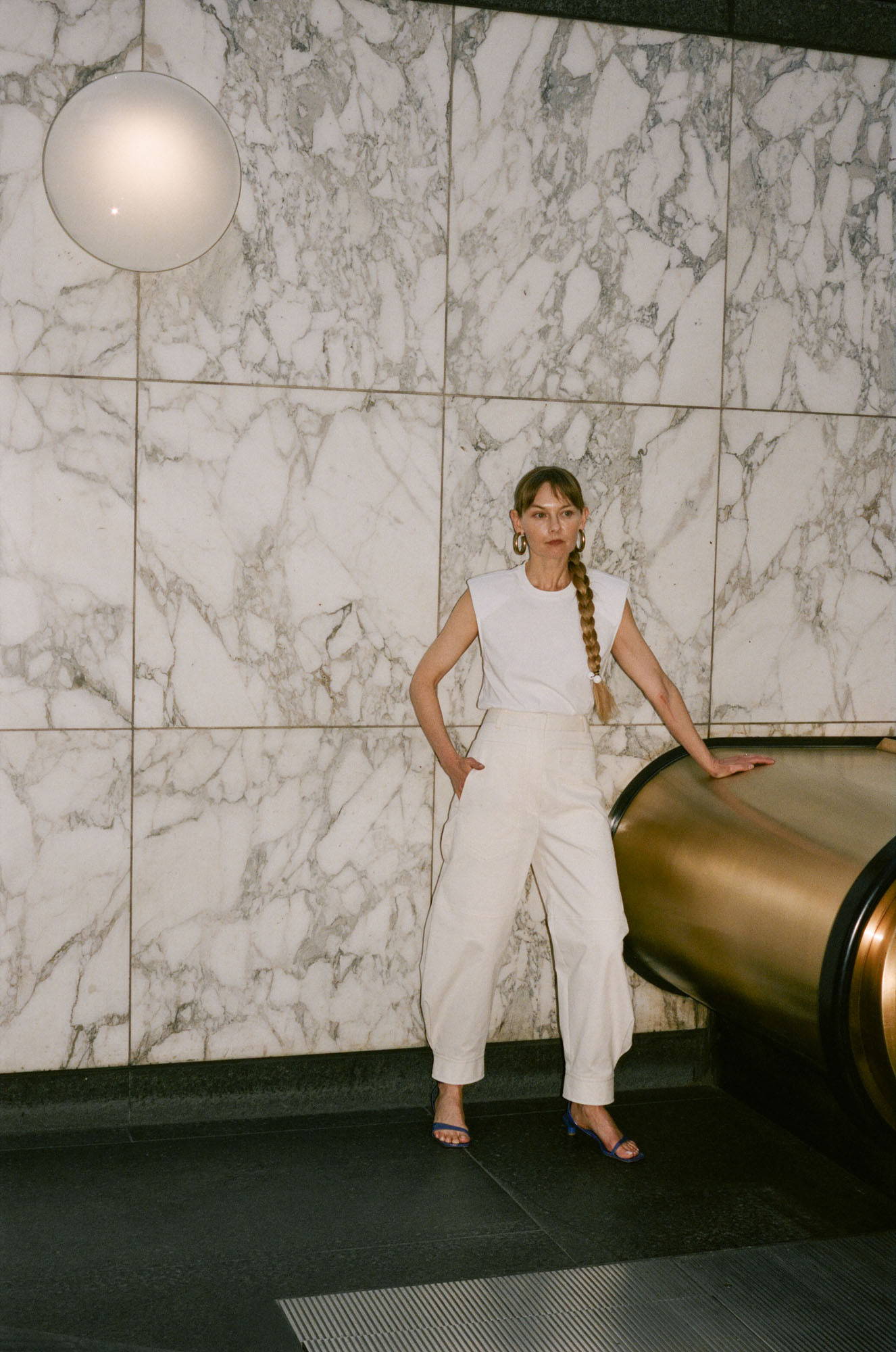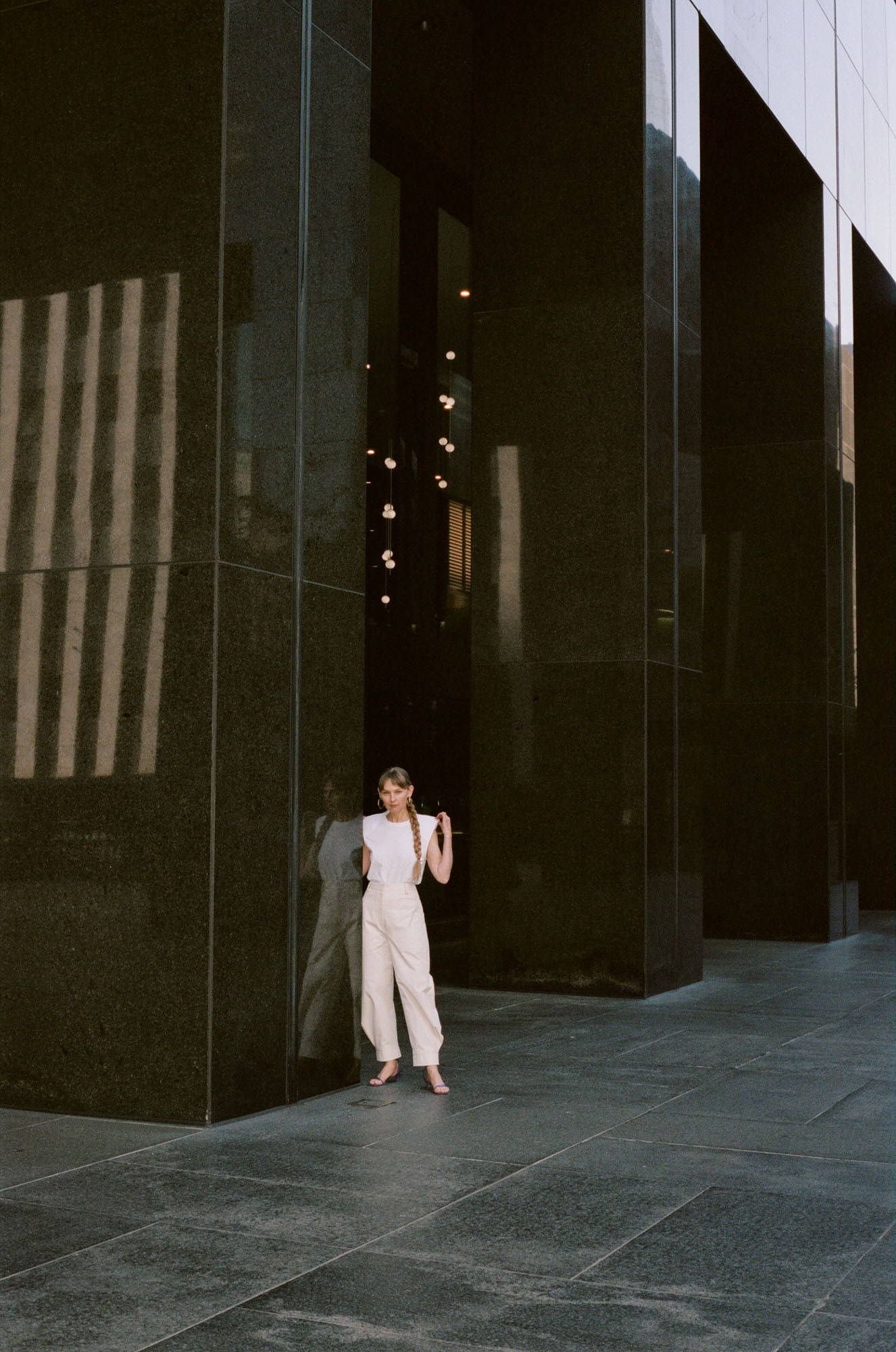 Last Stop: Hall of Records
This very un-fucked-with Neutra high-rise with a water feature was a little out of the way for our walking tour so we actually drove and parked. We had exactly 23 minutes to get some shots before my car would be towed; I love the sense of urgency brought to the photos. No time to pose or overthink a composition, just literally running from one magical moment of water, metal, wood, concrete and granite to the next. And no one cared to toss us out for climbing on furniture, running through the hallways, or shooting with flash.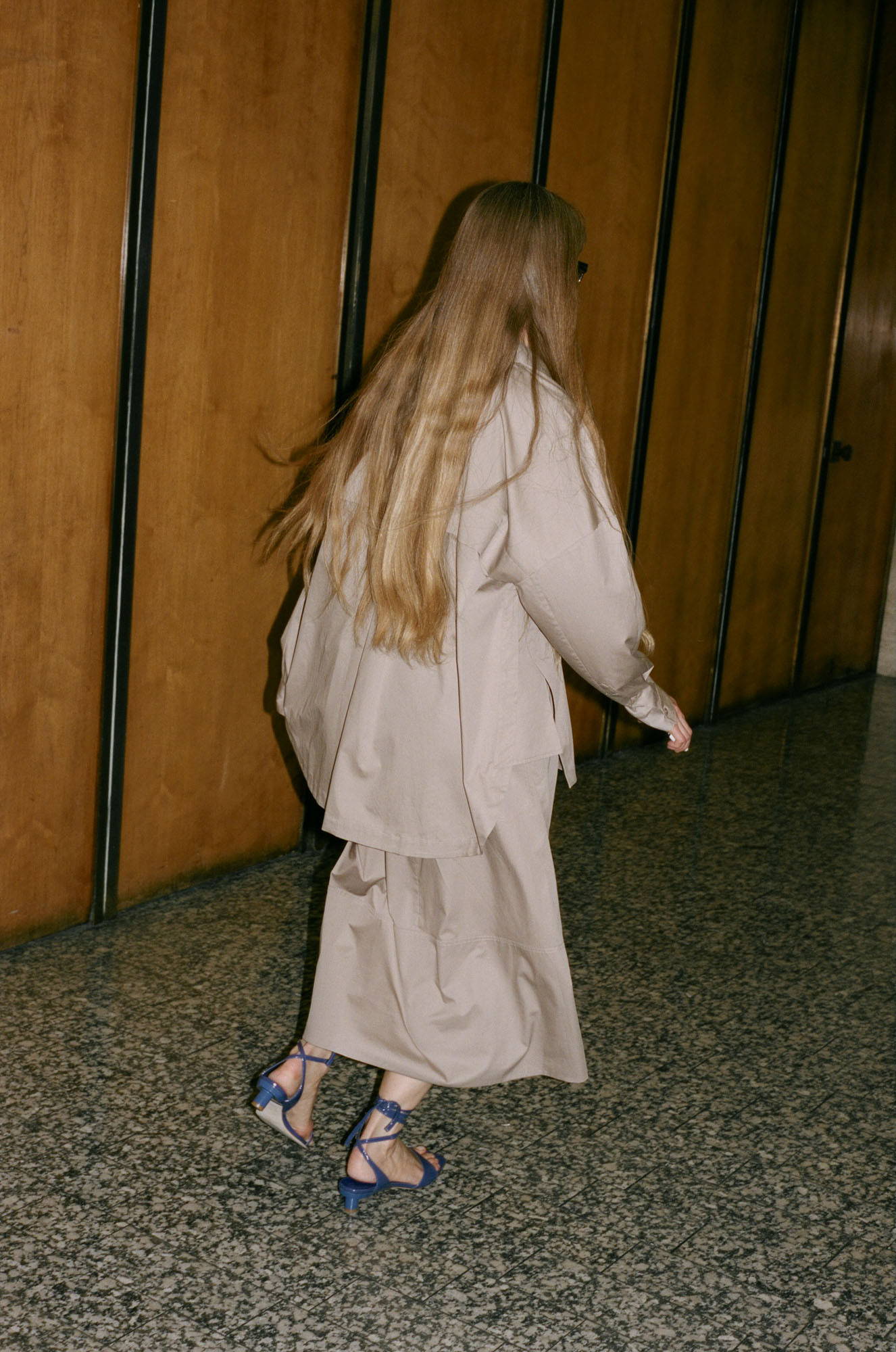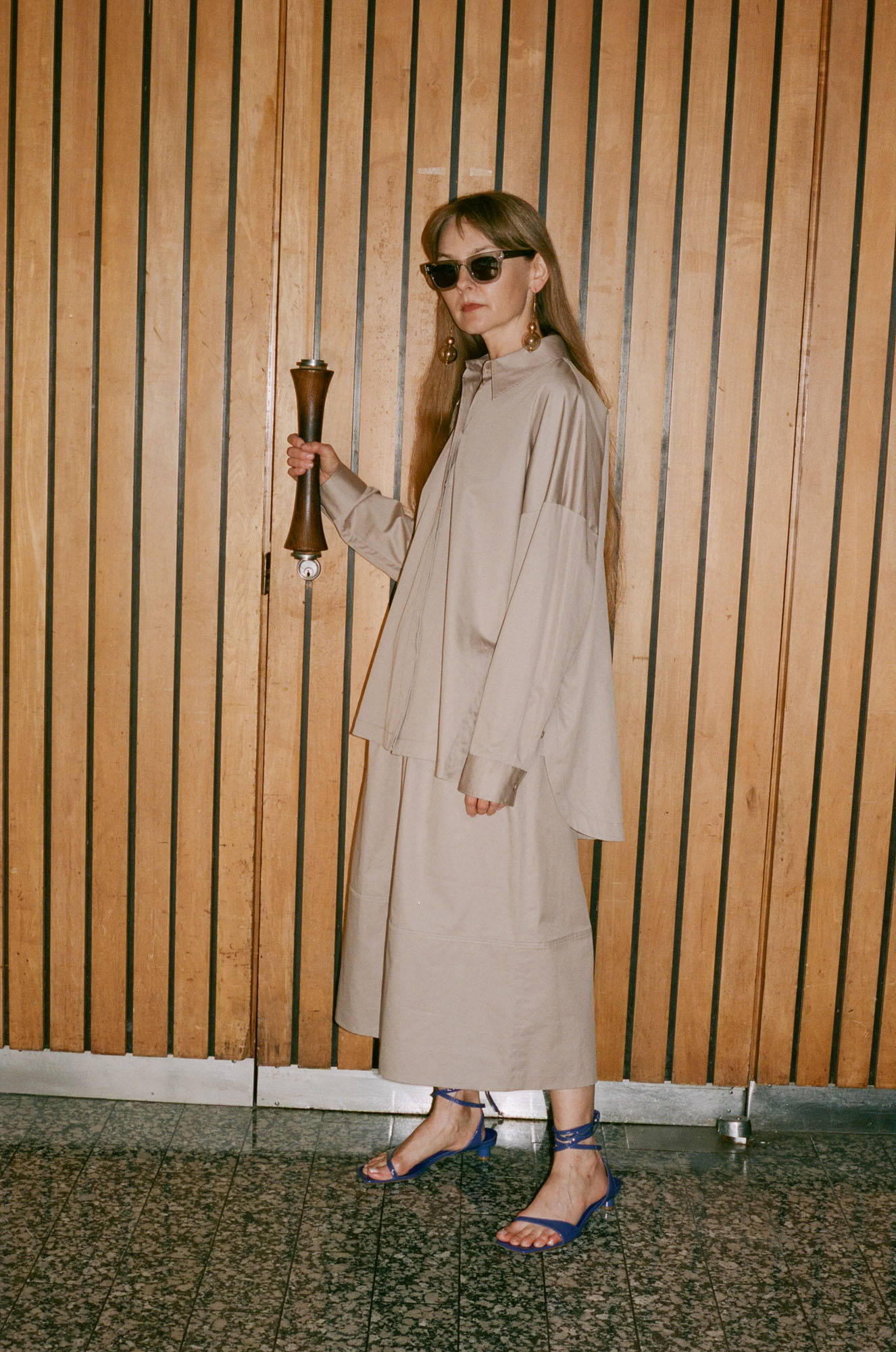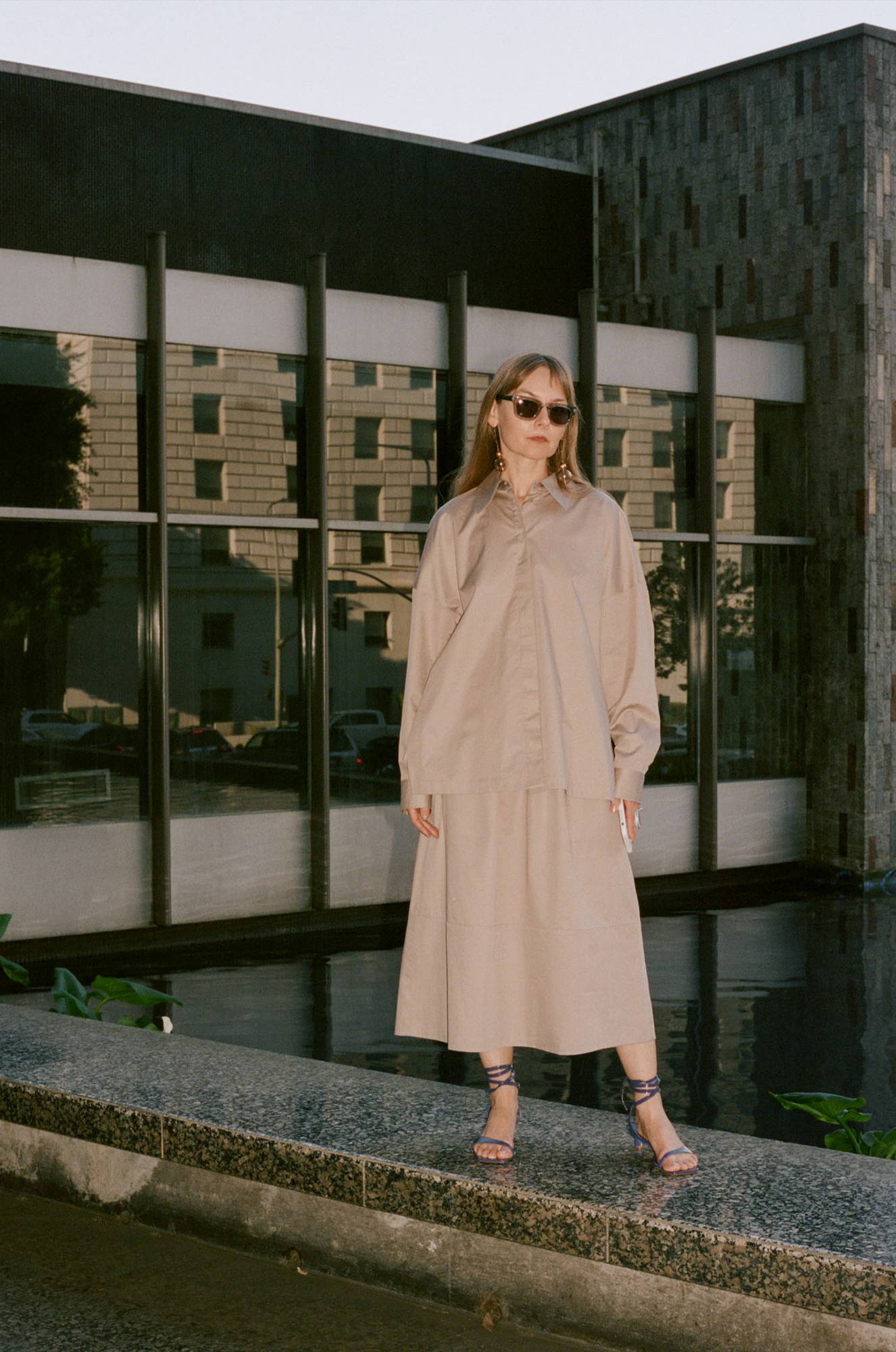 ---
---