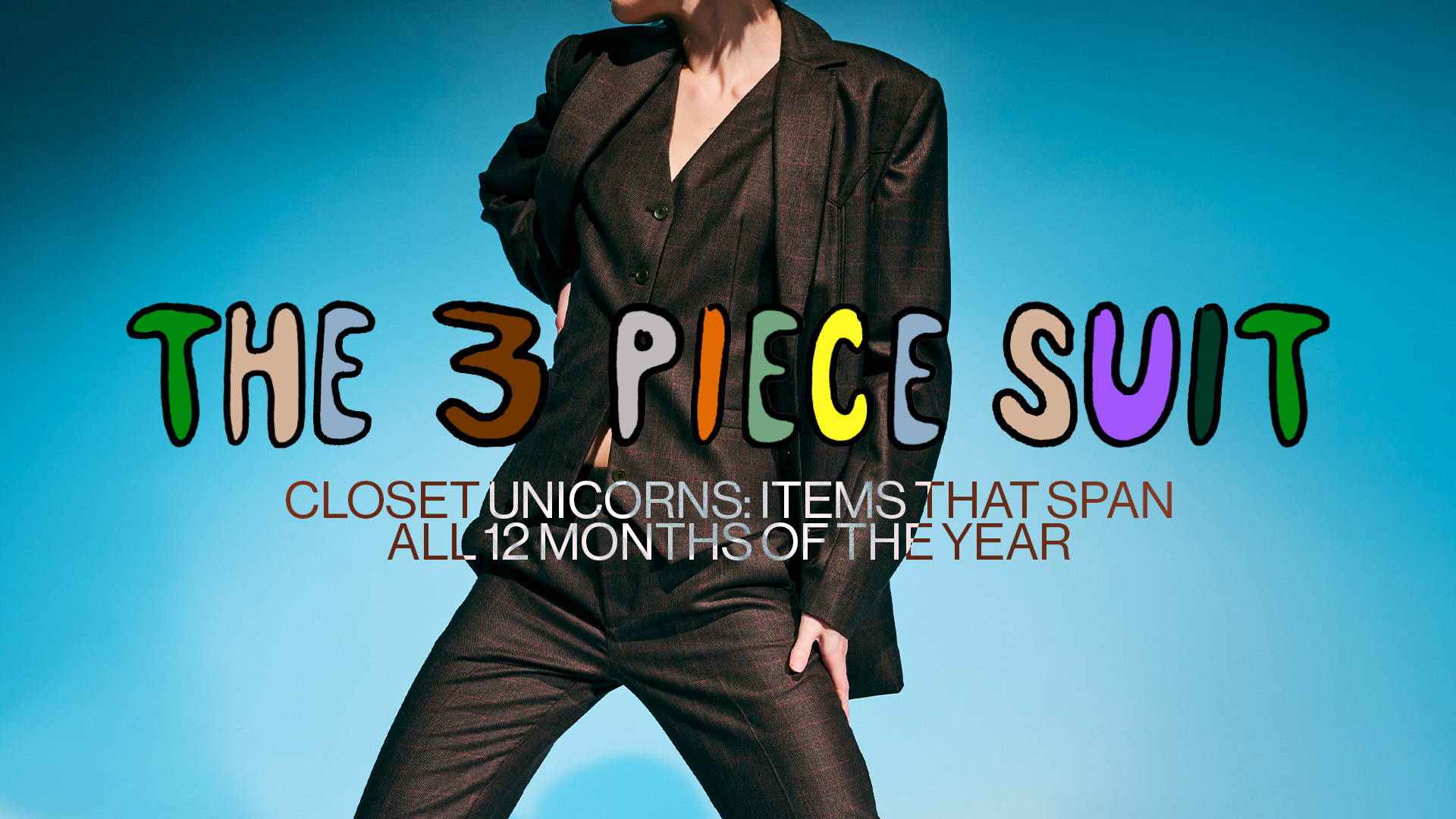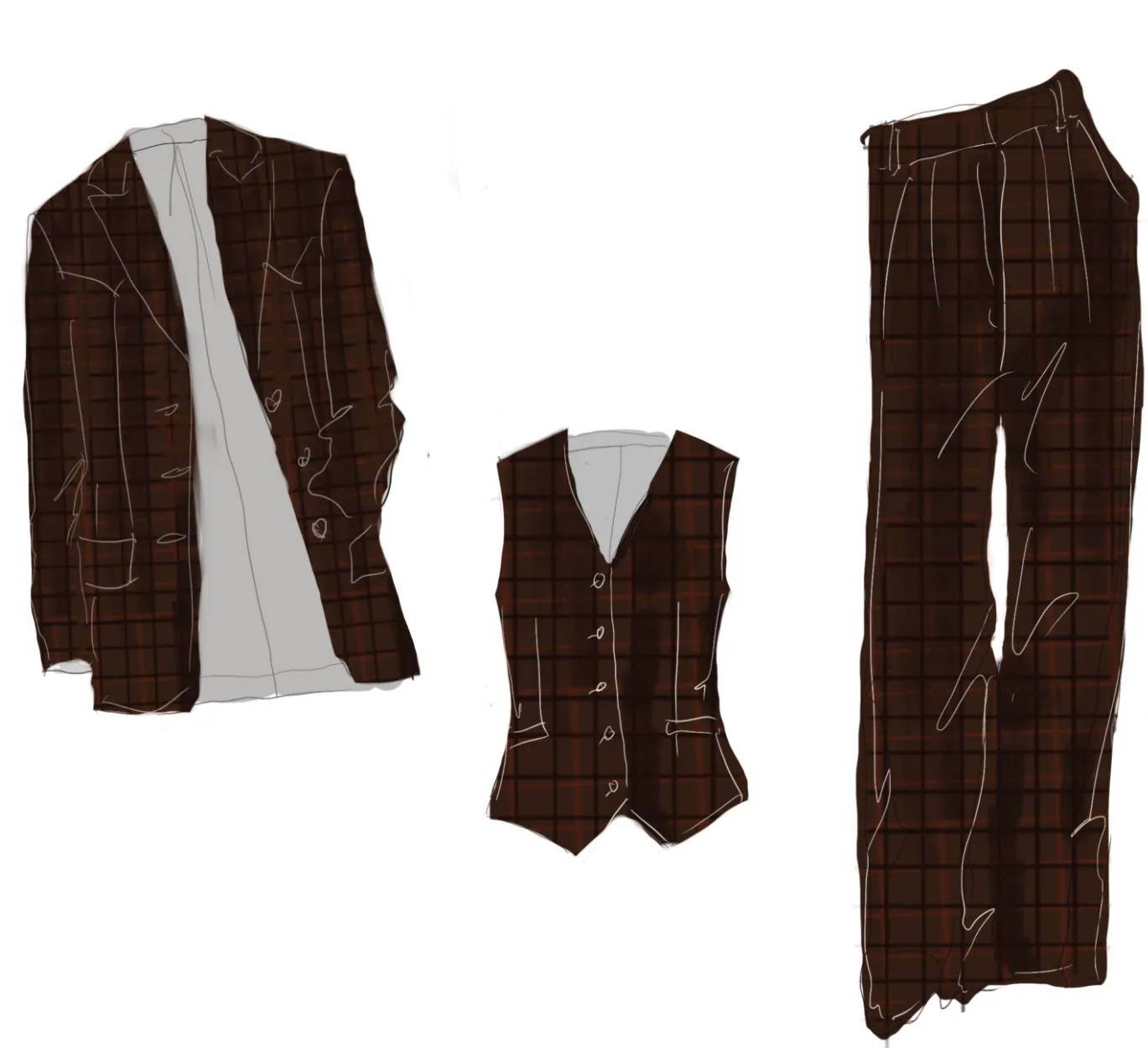 The three piece suit works really hard - especially when it's in the right color, fabric, and cut. I'll explain what I mean. The right balance of all these elements means it can span across multiple months and multiple events. For this to happen, the color needs to be the good neutral. Brown is the good neutral because as it adds depth to traditional winter colors and balances out brighter summer hues. The fabrication needs to have enough strength to stand up to colder months, but here's the thing, it can't have long hairs. That's an indicator it's for fall/winter only, so you look for worsted wools that are smooth in texture but have strength and definition. The natural fibers breath and work in different climate extremes. The fits need to be relaxed and easy for layering, armholes dropped and conducive for adding a cozy knit underneath. Wider pants allow for layering of tights for warmth but give breeze in the spring. A slim wool based pant in June can paste to your legs. Not my thing.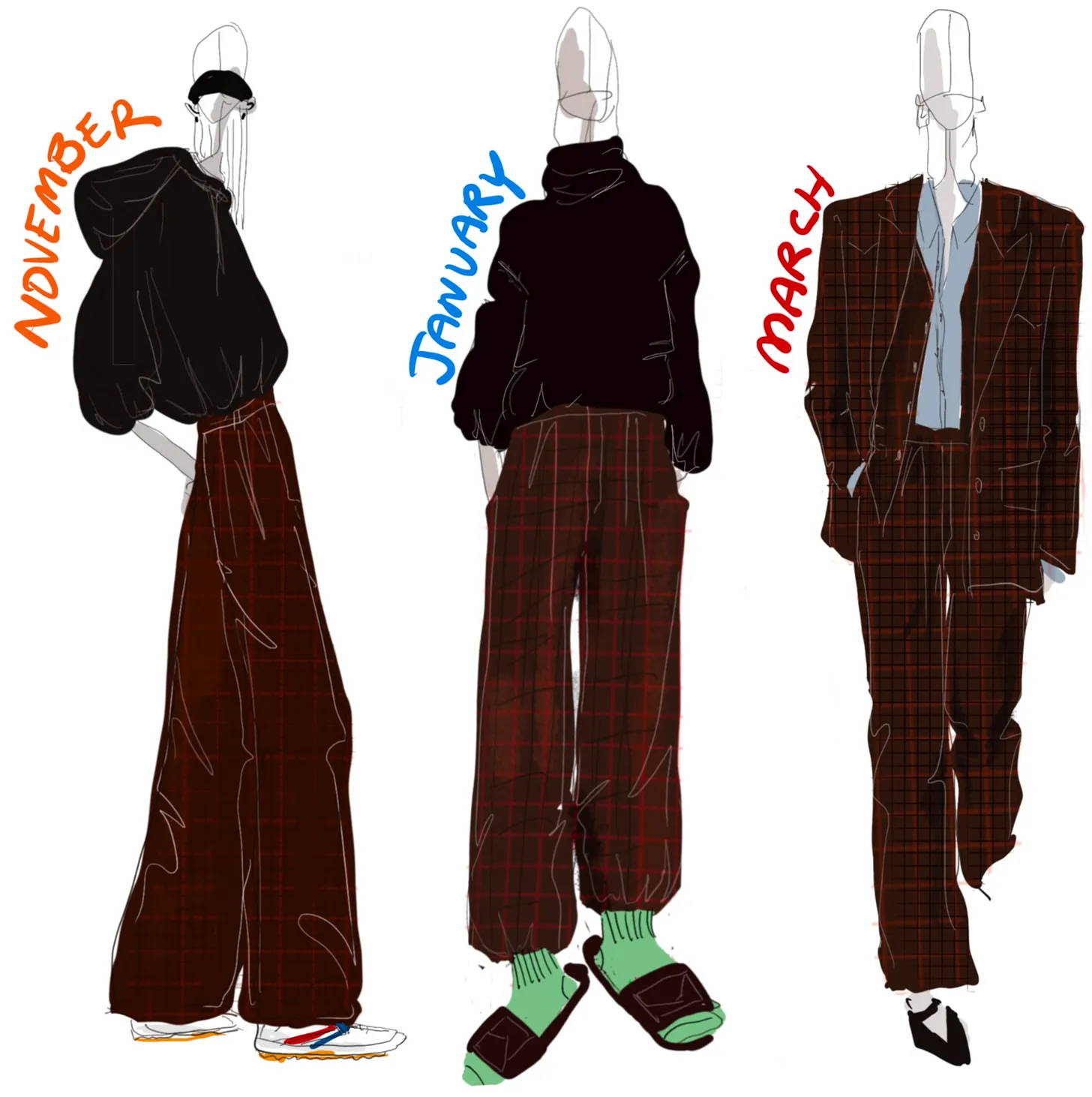 November. My travel uniform is right here. I'm on the road a lot in this month so this works when I want to feel put together on the plane but be able to head right in to getting the job done when I land. A big cozy hoodie balances out the refined pant and my trainers here in white give a good place for the eye to rest.
January. The minute there's a lot of snow on the ground I pray I've got a workload that can be done at home. A bright green sock, my Beryen slides and a cozy knit works to put my brain in the right space. The mental state is important when I'm at home. If I don't get out of the pajamas I find myself crawling over to the sofa to HBO surf. My team does not appreciate this when I've deadlines to hit and I'm watching reruns of Barry.
March. I'm full on business. There's just something that dressing the part, but in a way that is undeniably your style - chill, modern, and classic - that just relaxes you. So you can get the job done.
April - If you follow me on Instagram, you know that I'm a believer in one closet. No special "athleisure jackets" for heading to the gym. The blazer that worked in the boardroom works at Barre class. Long enough to cover the bum, relaxed enough to throw on with ease. This is all you need.
May- Chill and ease, sandals, tank tops, vests, chic. When you can wear your clothes year round you feel smart. Because you are. You are getting to wear your clothes a lot and that is great.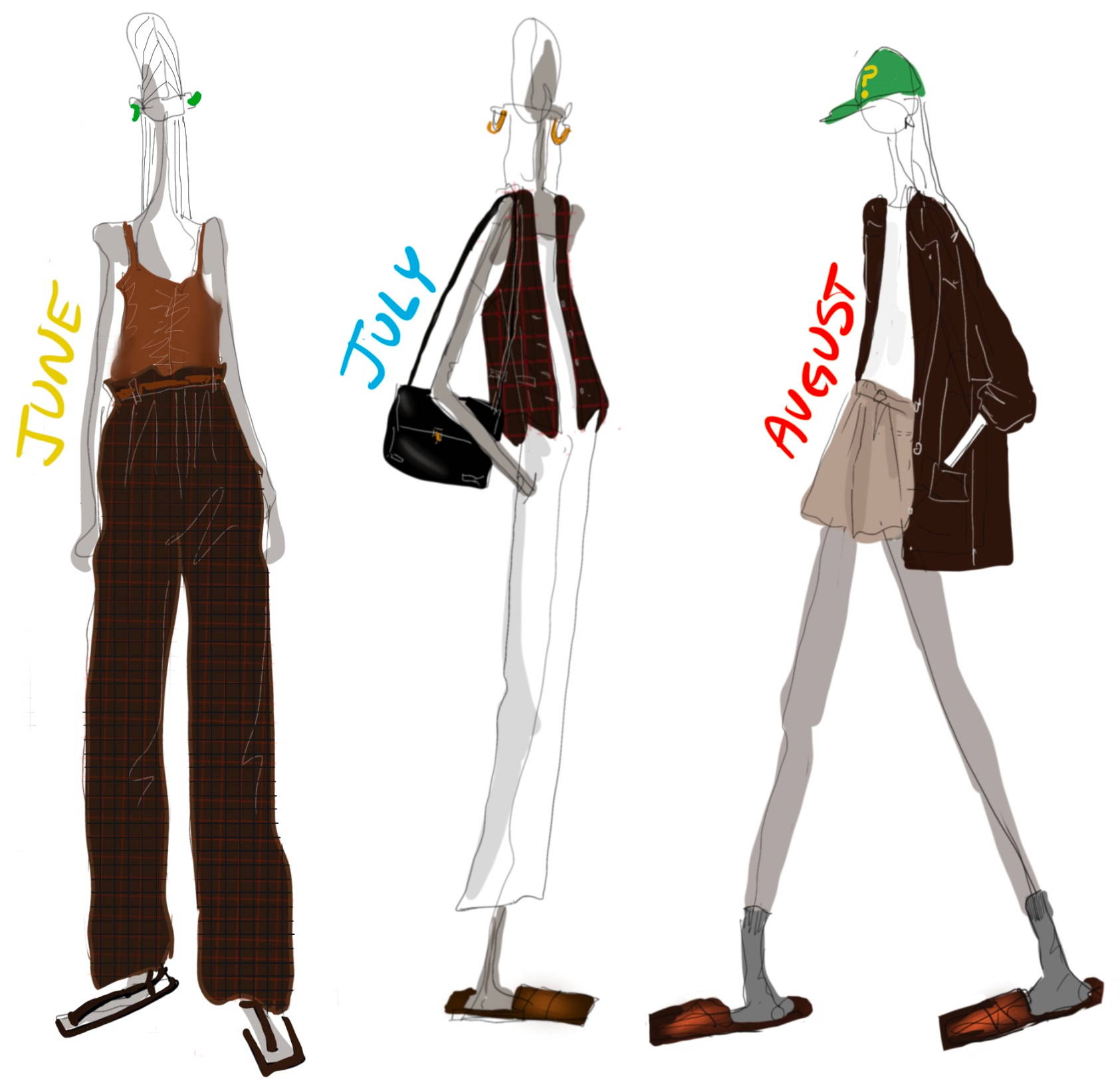 June, July and August. Skimpy tank tops, slip dresses and shorts all work with the different elements of the suit. Focusing here on a mix of fabrications - the worsted wool with a light weight silk; a breezy cotton short or a stretch bodysuit all give the good juxtaposition. The other no-brainer items here include big cotton white button down shirts, or floaty voile pleated skirts. 
The bottom line? Of course some things work for fall/winter only. Same goes for summer. But many items, far more than you probably considered, can work across all 12 months. Experiment and play. And know what to look out for, ok?