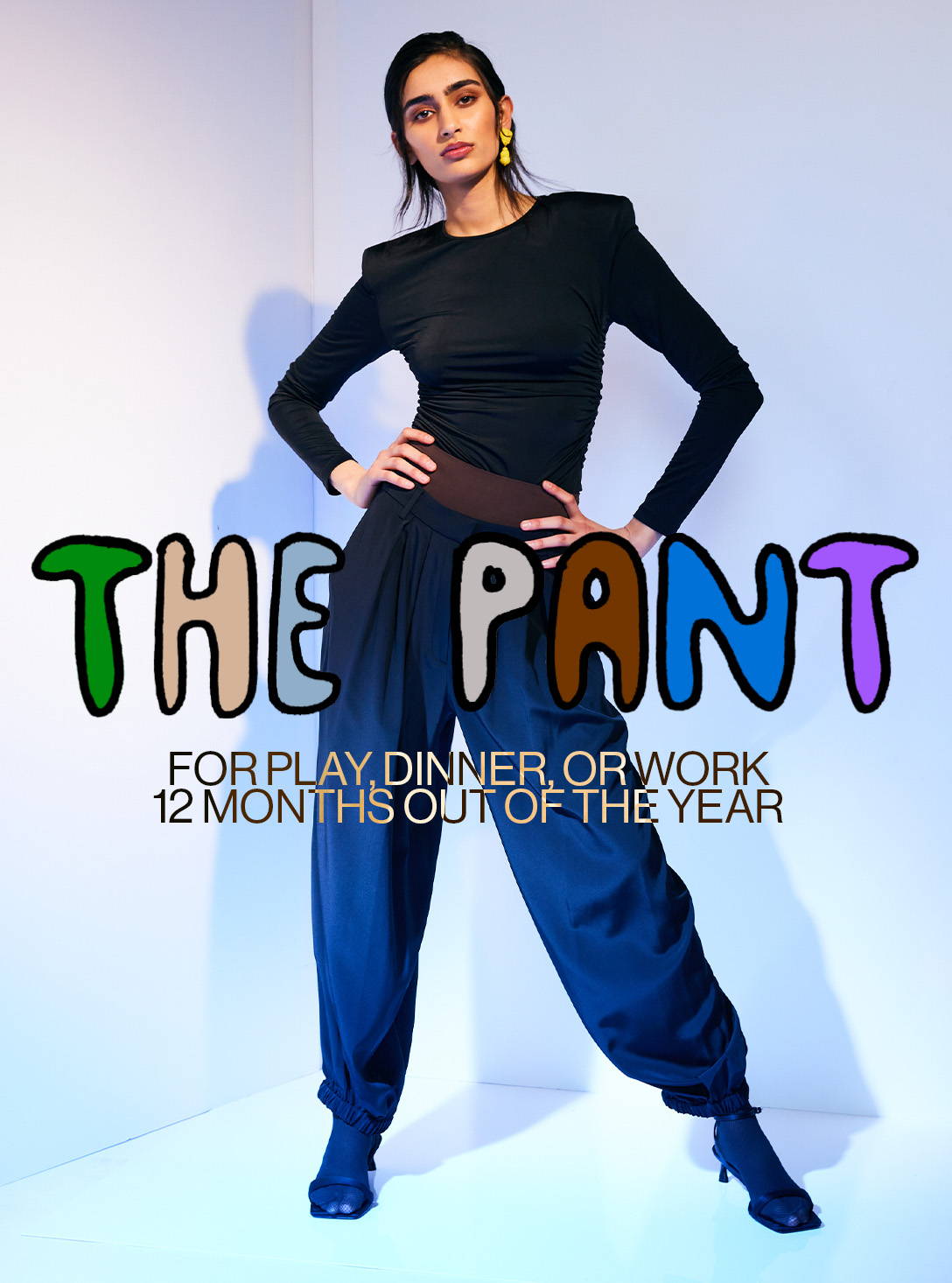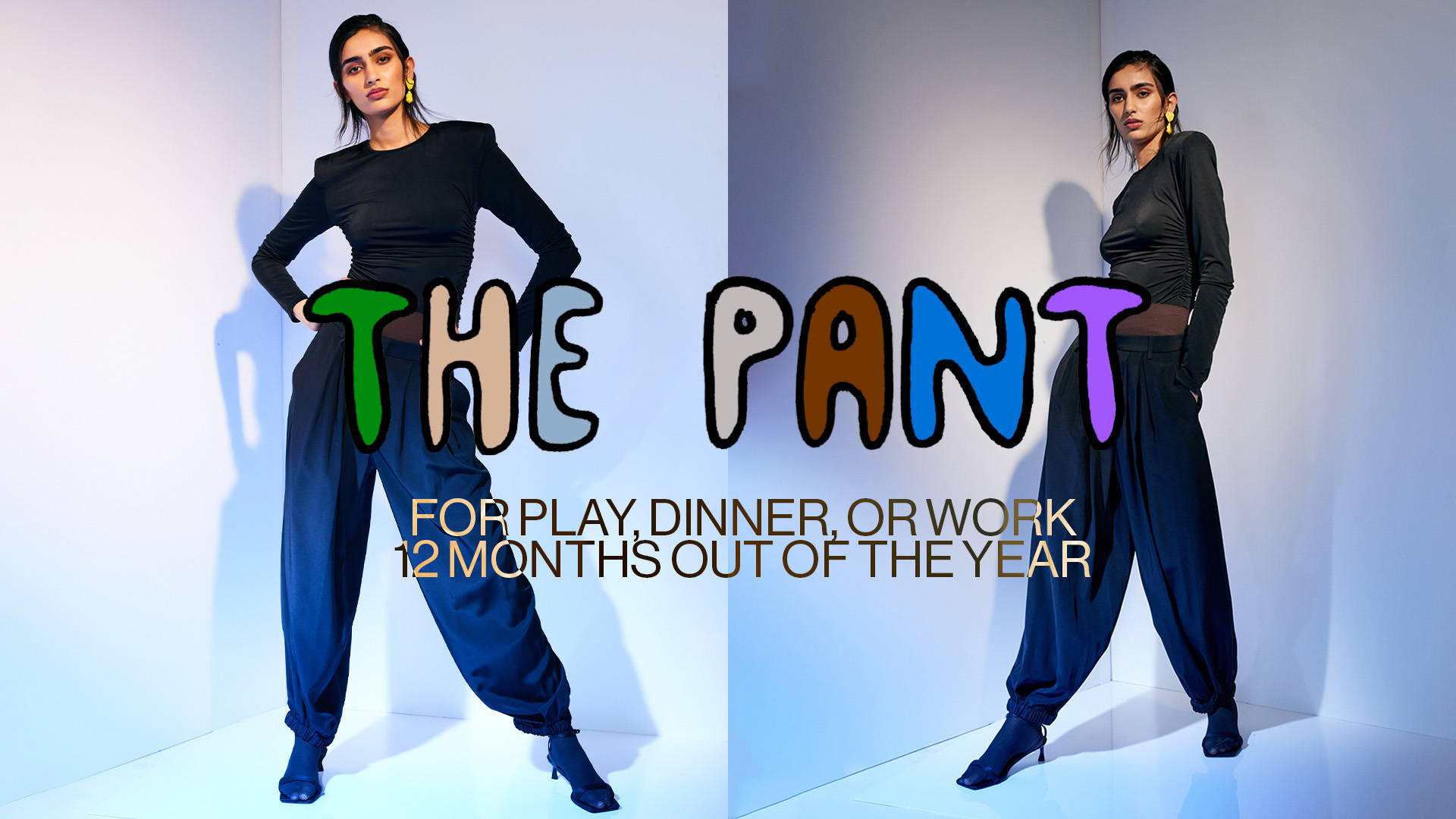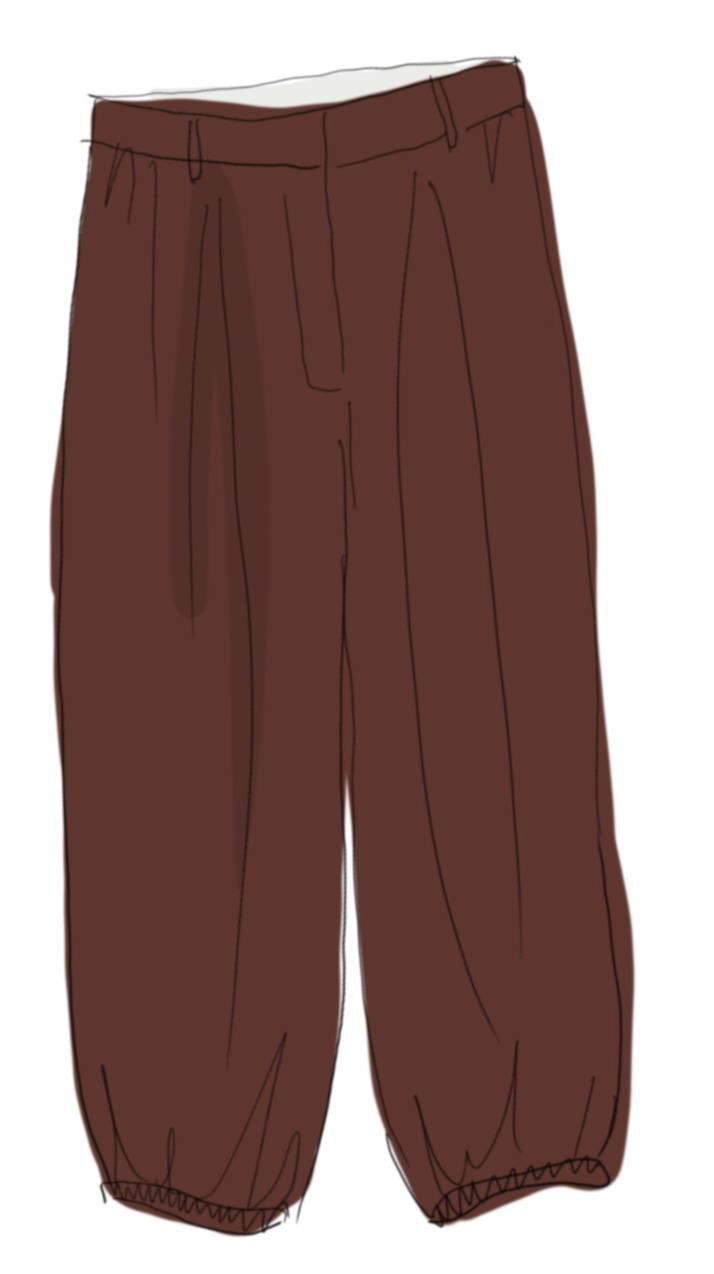 I love this pant. A lot. A shallow pant just wouldn't cut it. What I mean is, I need more than beauty, I need the pant to work on many levels. Let me explain.
First, the color. It's that rich brown that gives additional depth to the neutrals in my closet and is grounding to the brighter colors I love but that can look quite harsh against whites and blacks. The good brown is hard to find - one that feels at home in an urban environment and not just the country side. This is the good brown.
Second, the design manages to be incredibly eased out, roomy, but put together and refined at the same time. That's means it works across the many places where you spend your life. Somehow it works as effortlessly at the corner grocer as it does out to dinner - even at those places with white tablecloths and waiters who side eye you if you pass on the appetizer. I've sketched this out to better illustrate my point.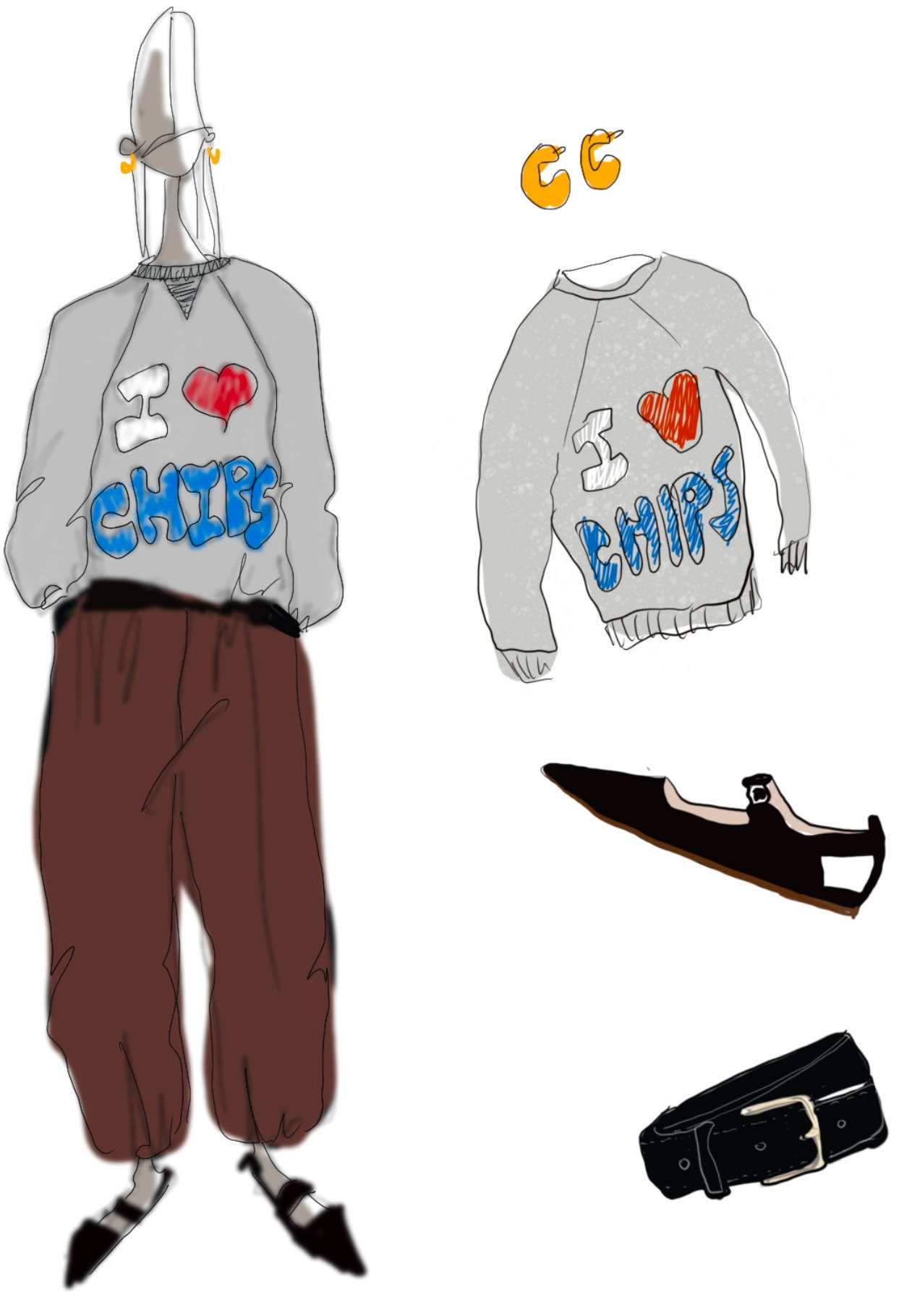 See here, I can do the bodega run, looking like myself but wholly appropriate in the environment I'm in. If you saw me buying the Post, you wouldn't ask if I'm off to a more special event. You would just think I'm living in the moment, just cool here, with my personal style.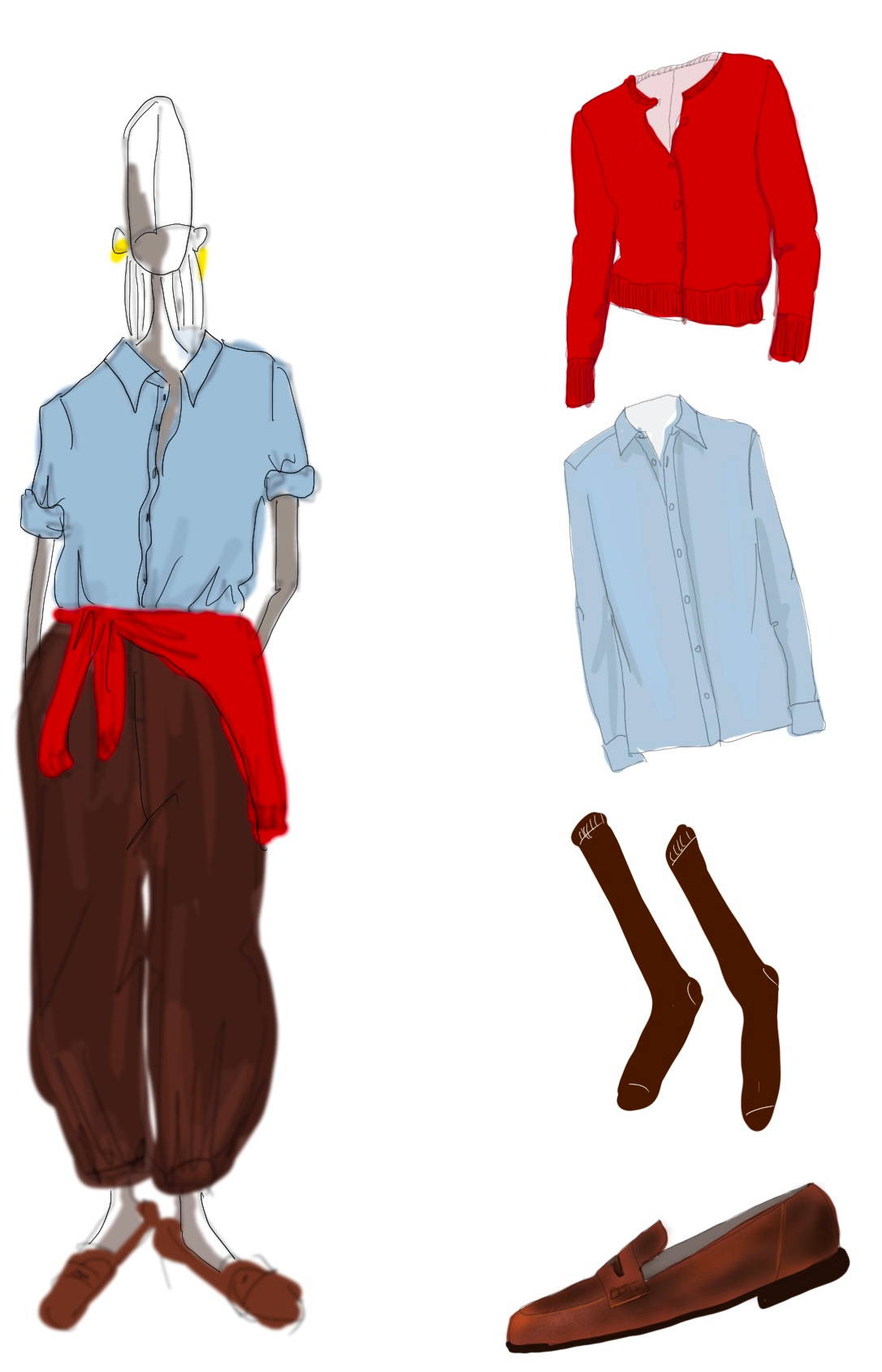 I can use the pant to lean in to a really classic vibe but that's still quite modern all the same. I'm wearing with the easy shirt with the rolled up sleeves, the loafer that has just the right amount of beaten to it, and a cardigan that functions just as well as a pop of color at the waist as it will a warming vehicle. And the sock, with the blend of silk, giving the good shine but never overly so.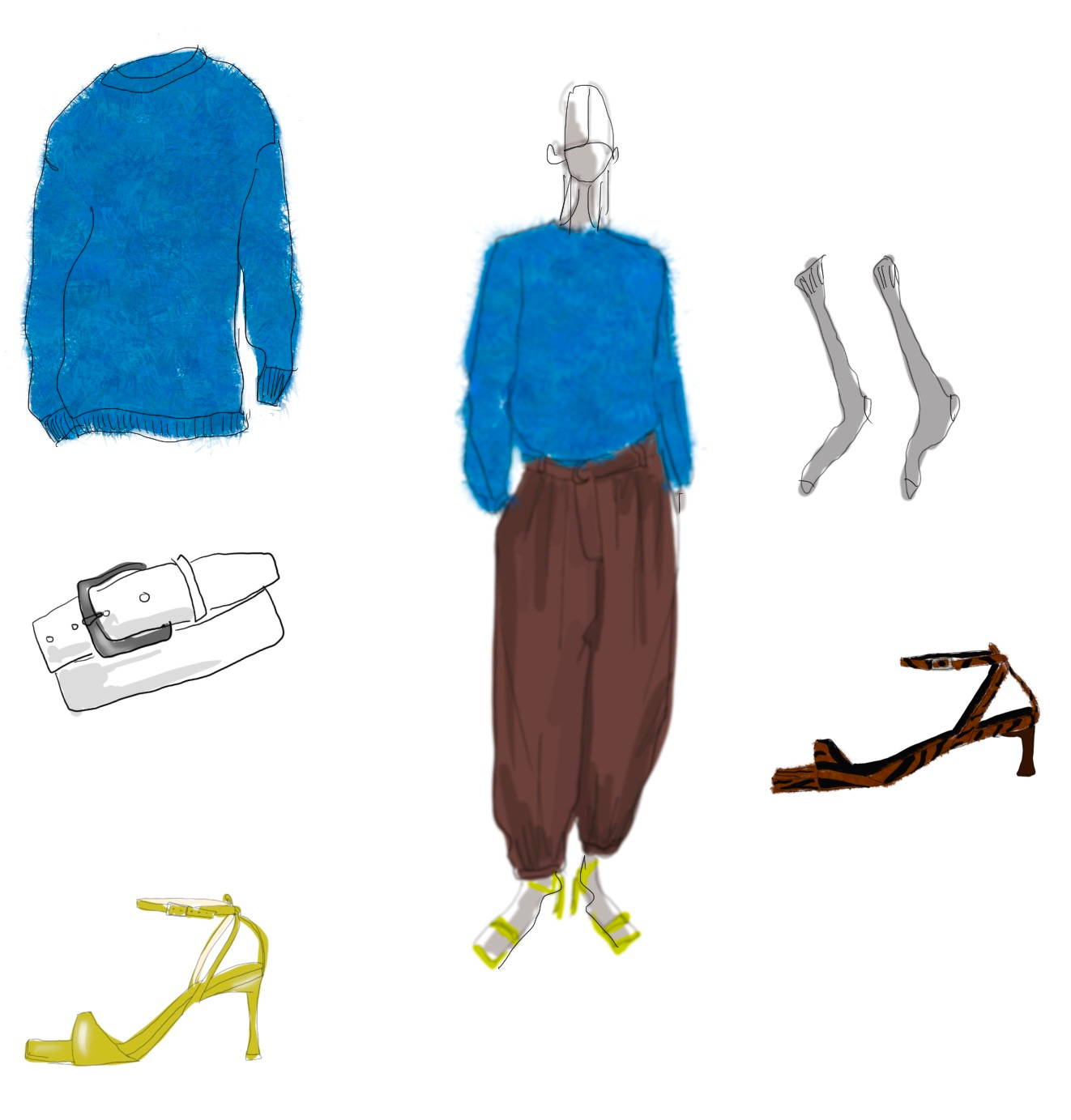 Here's what the good brown does. It makes your closet so damn functional because it gives a home to those good bright items you bought, that you loved, and that when you got home you wondered what in the hell you were going to pair them with???? Jeans felt a little obvious, white was just too preppy, black seemed a bit aggressive. But the right browns? They give those brights a level of chicness and sophistication. Style. Interest. And that's often how we want to feel. Chic, sophisticated and interesting.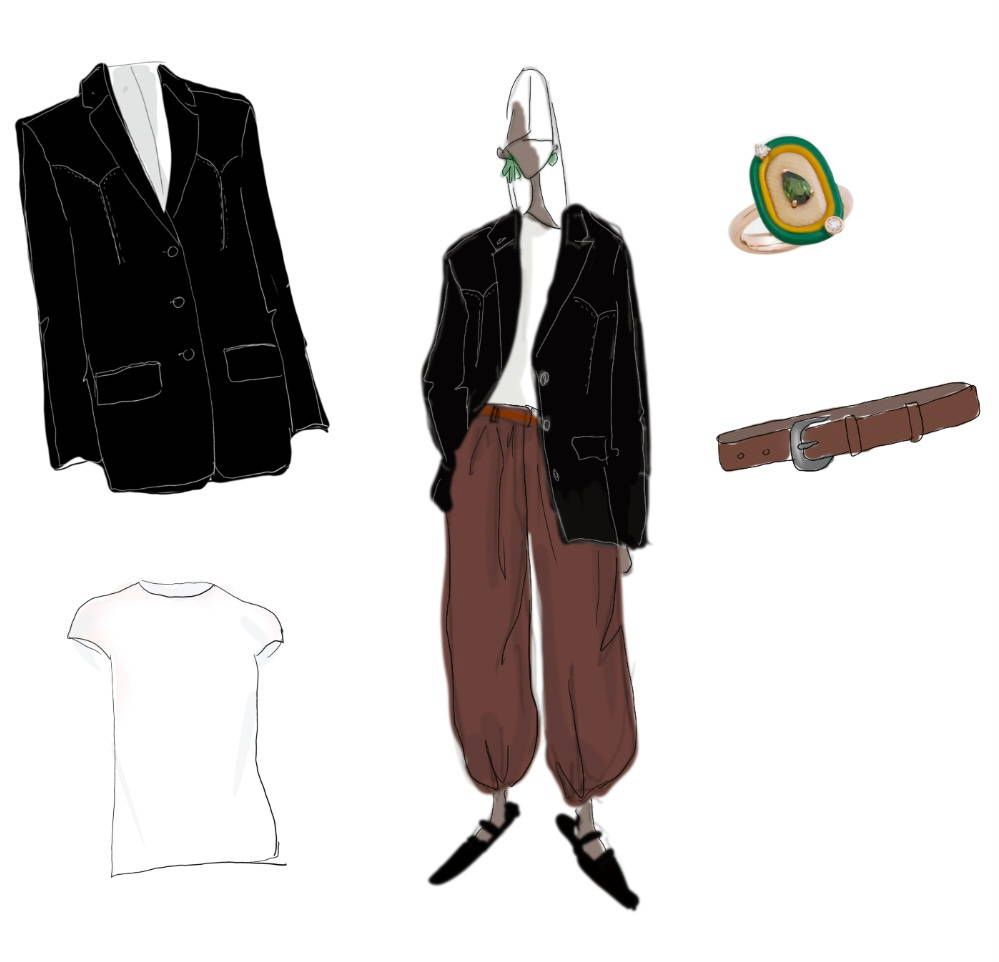 Dinner out, fine china, something special. The pant that works at the Bodega can seriously level up with the right pieces. The good jewelry, the top that is luxury and effortless, and the jacket that has details that are just so and never overtaking. All of these work seamlessly with a pant that's in a rich silk. It makes sense it has the gravitas to hang out at the best places. I threw in this ring here from Francesca Villa - I love a twist on a vintage looking piece and I think her work is amazing.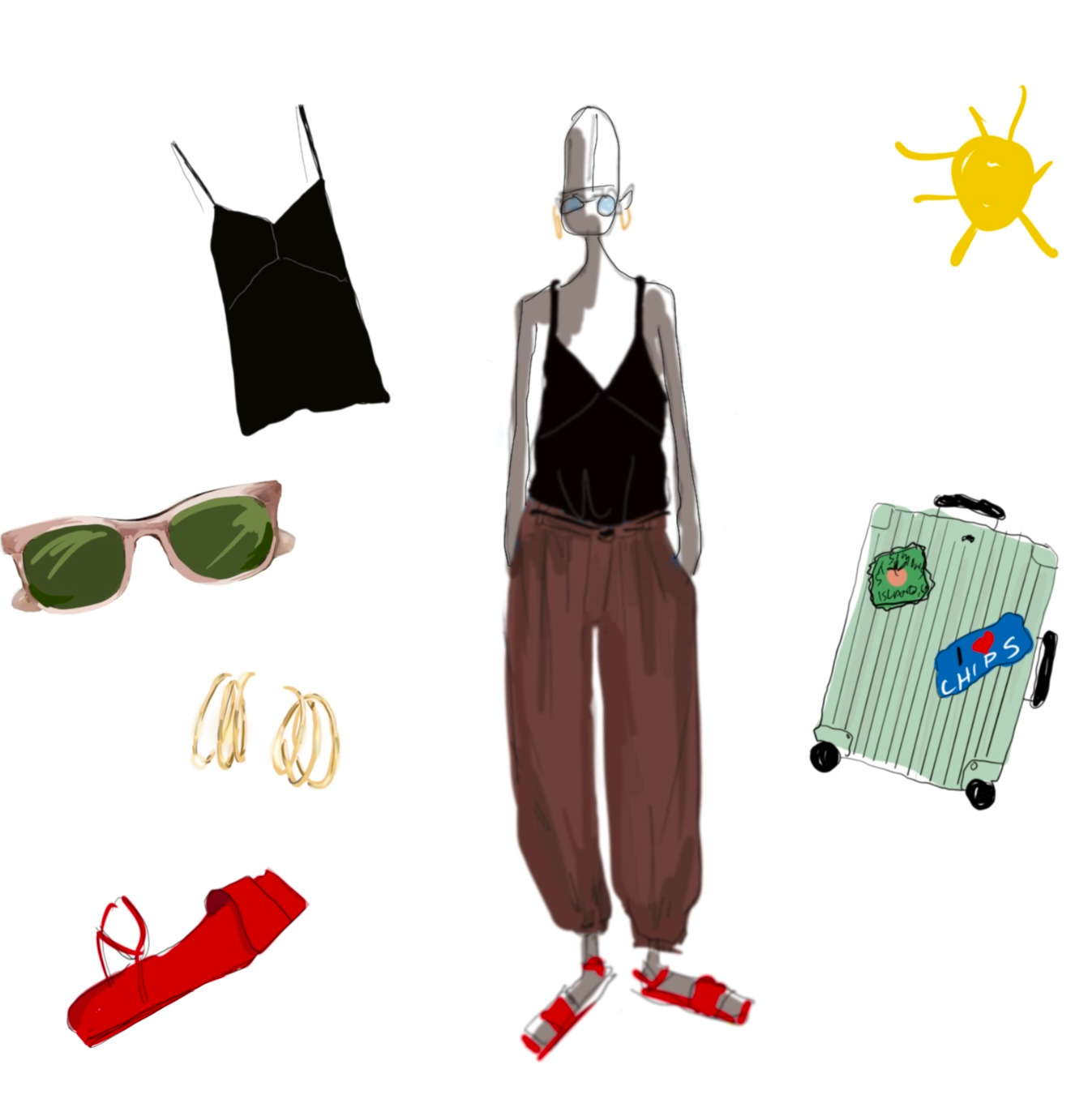 The ultimate test for the pant is "does it work in Milan in December and Miami in May?" Well, visuals speak louder than words, and this one says a lot. The strappy tank, simple sandal and hoops are flat out chic and right. So was the previous sweater outfits. That's what rich fabrics in easy cuts like this are good for. Among other things.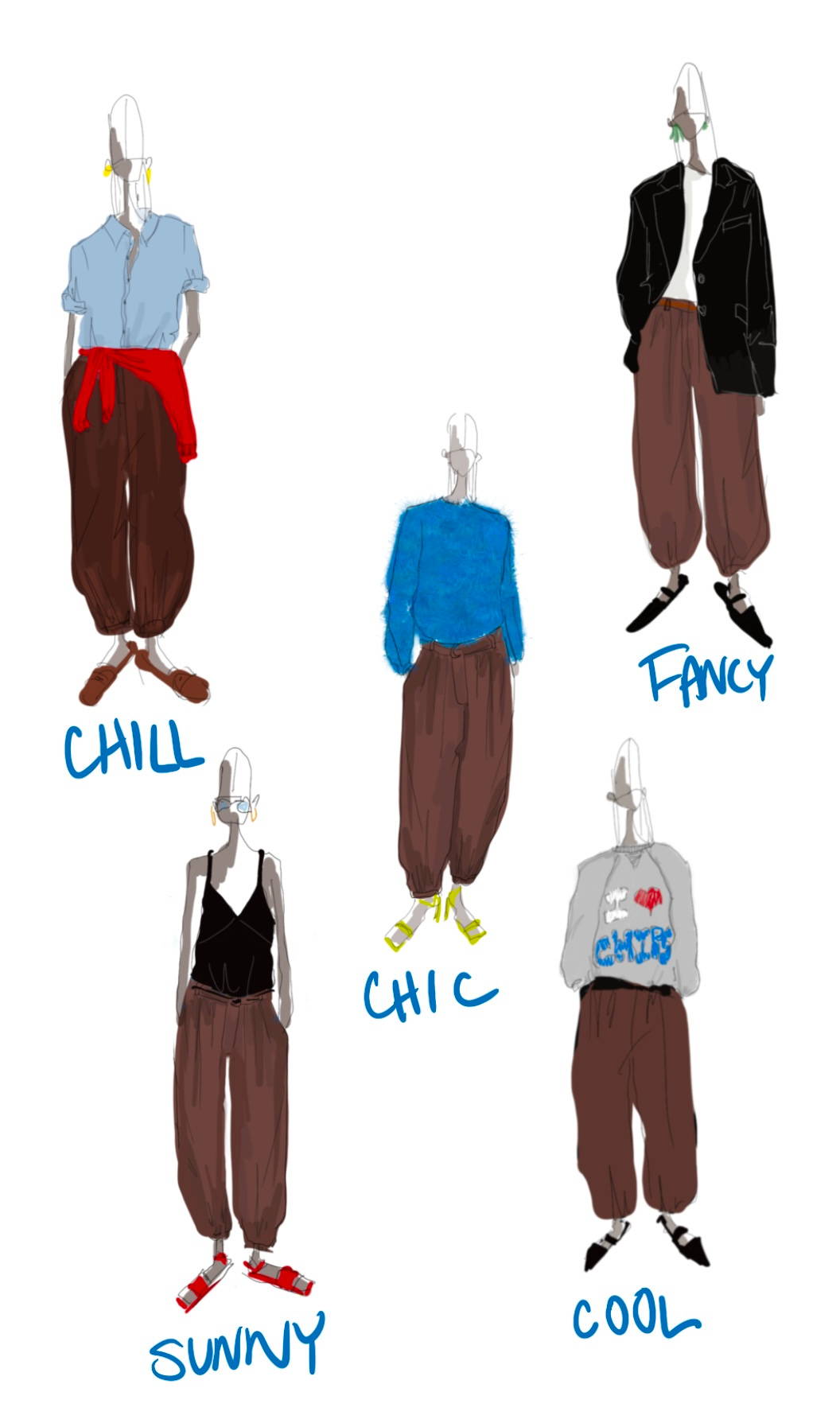 So whether you're going for different vibes, or looking for something that goes across different seasons, the key is cut, fabric, and color. Easy, rich, and neutral. But never fussy or difficult. The perfect pant. See?