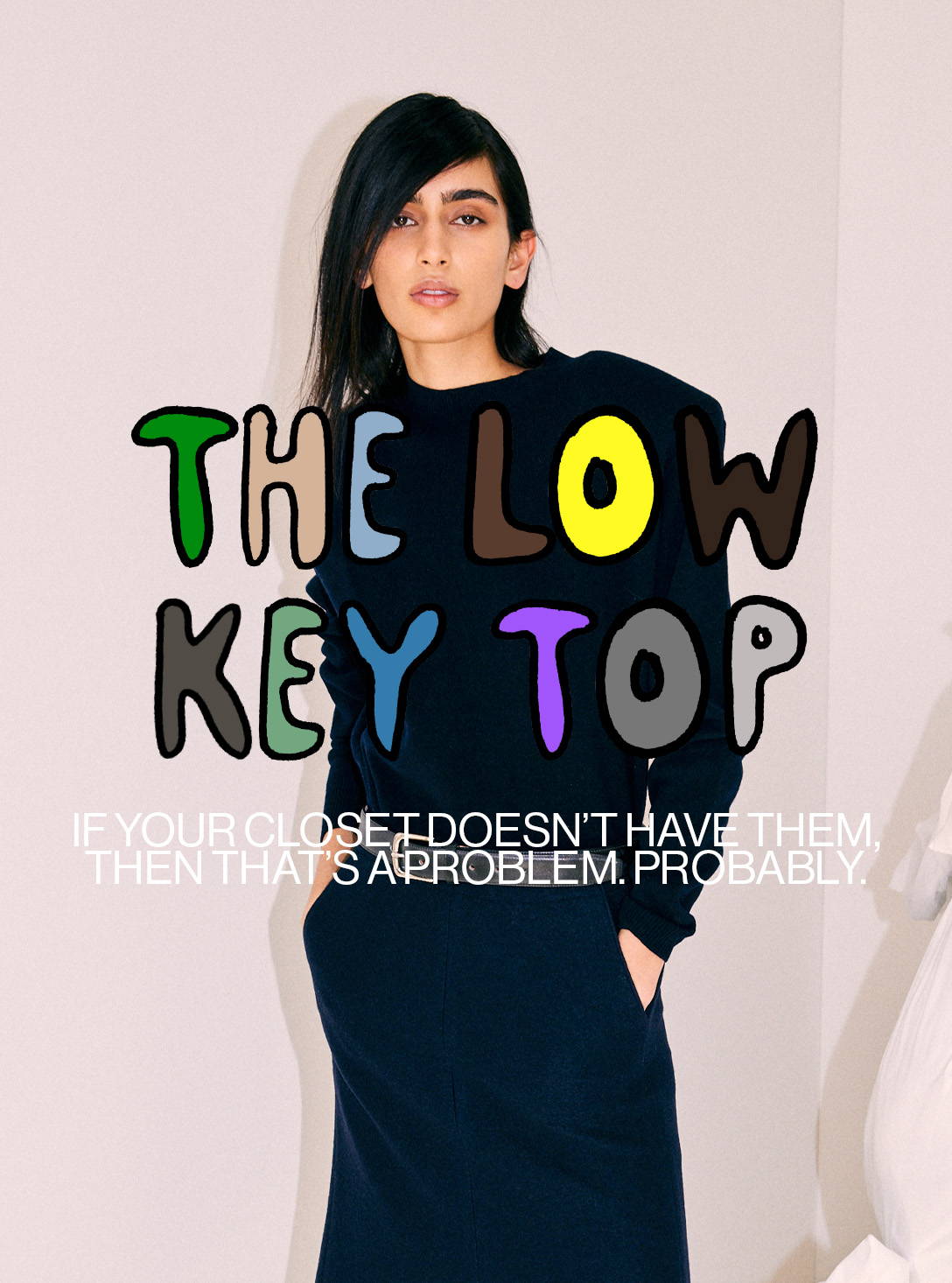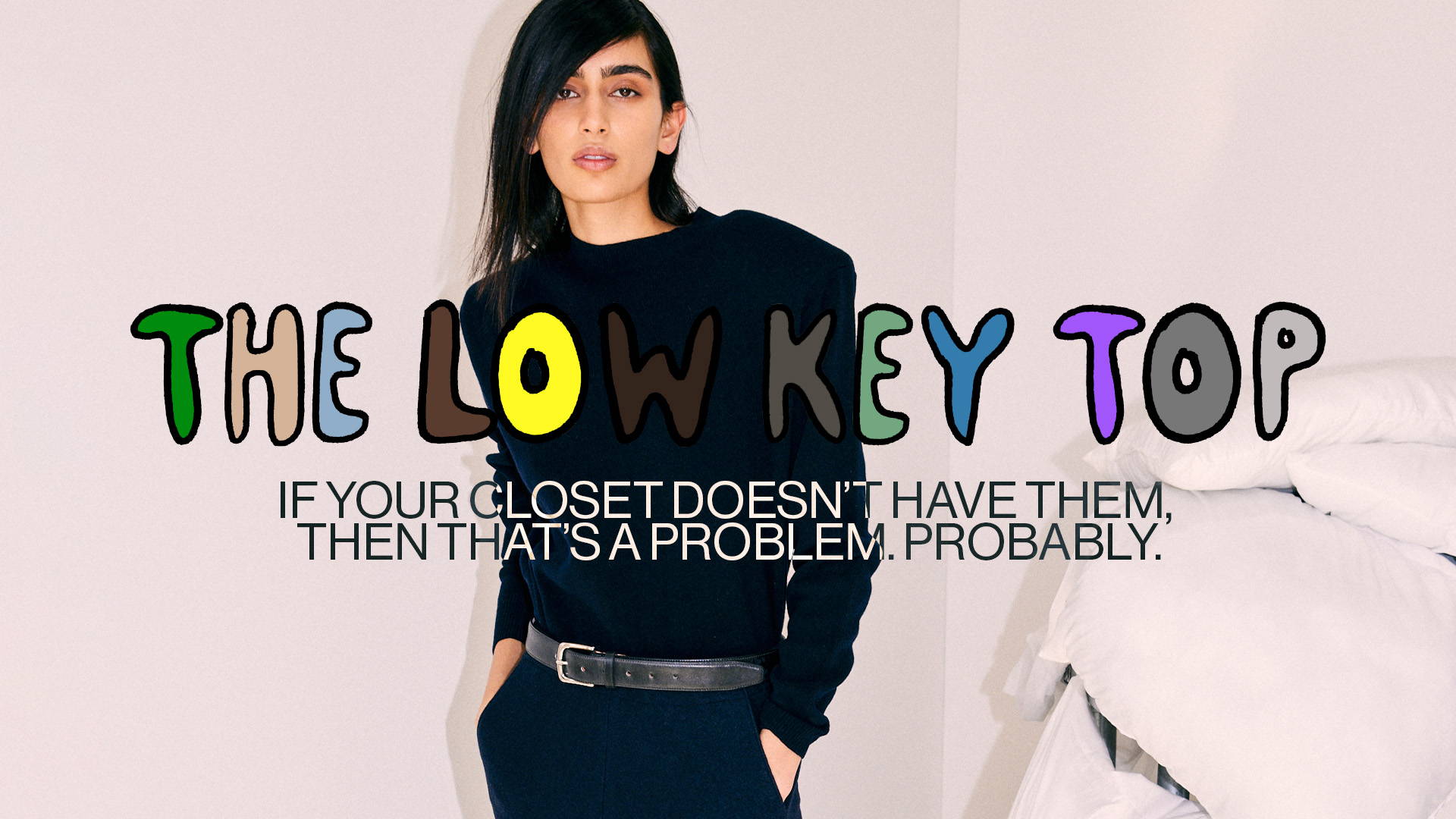 The low key top. One of the most critical pieces in your closet because it's the item that cements your personal style. Here's how. The skirt on the right, the floaty long pleated skirt, arguably perfect for an amazing event - a beautiful special top, the right jewelry, you have the picture. It would be an incredible outfit. But what if you don't want "an outfit." What if you just want "your personal style." I am not saying one is good and the other bad. It's just we want different things at different times for different reasons. But when your fall back, your go to, is the piece that helps you portray your personal style every time, then you know it's the item you will wear. A lot. I'll give you more examples in case this one didn't immediately part the waters for you.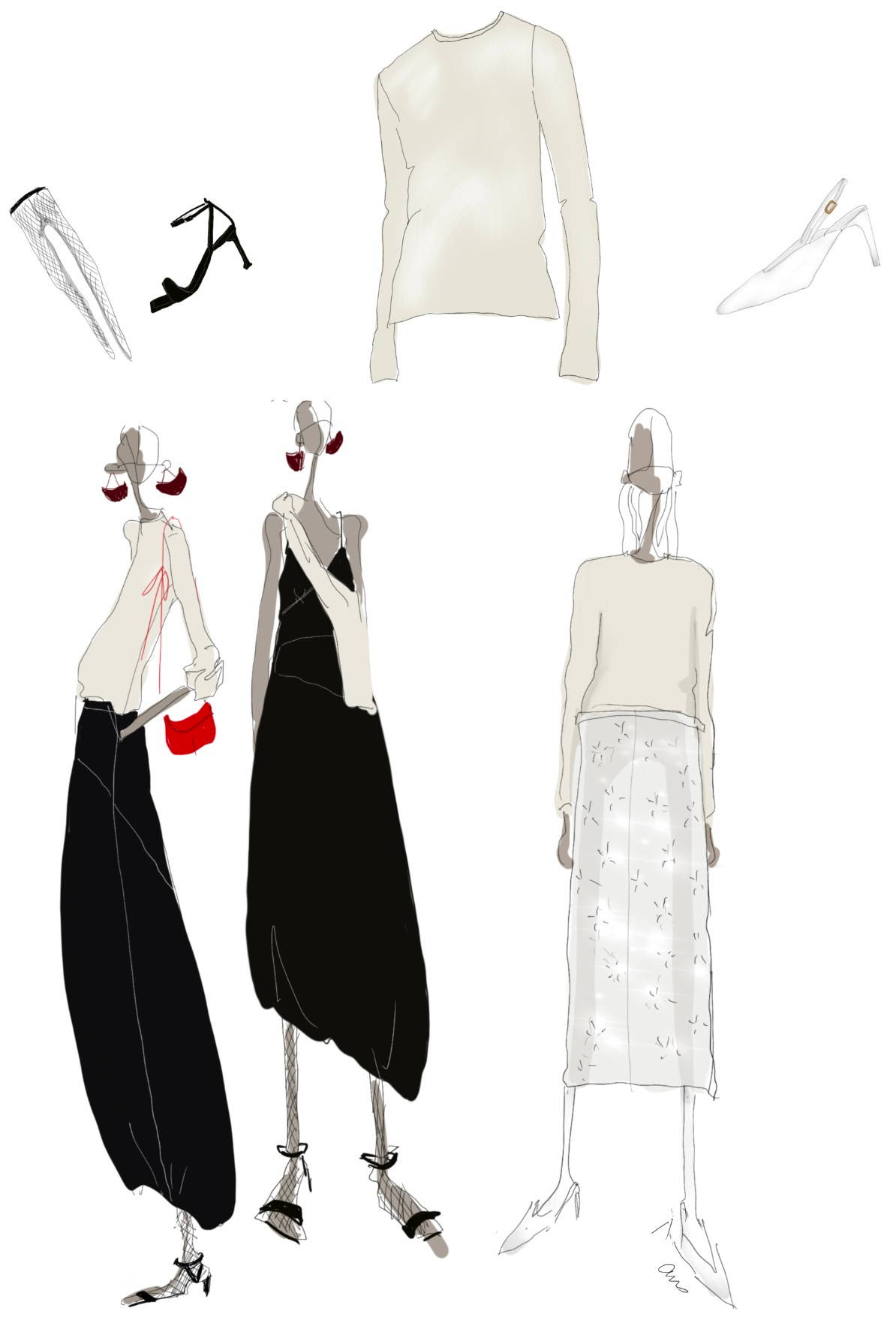 Ok, this is a good one. It's the cashmere sweater that's plated with a bit of Lycra. That Lycra is important because it gives the piece guts. I love a cozy cashmere slim knit - but the knit that is not too heavy AND not too light, well, sometimes it can be a bit droopy. The stretch in this gives it strength and refinement. What that means is it's strong enough to go to super dressy events but not so strong that it's aggressive just being with family or at work. Plus, and if you know me you know I don't discuss this often, but it does suck you in, if sucking is what you are going for. I don't know anyone who doesn't love a bit of suckage. Functionality wise, you can see that if you have an event to go to, like my drawings here, and you want to just play it a bit chill, a bit like yourself, and you've no energy to try too hard, then this is the top. Every time. Throwing it on over the sporty nylon dress gives the option for warmth, and bonus - it even gives a skirt effect. And with the sparkly skirt, it gives complete chicdom without ANYTHING appearing forced. Just pure ease.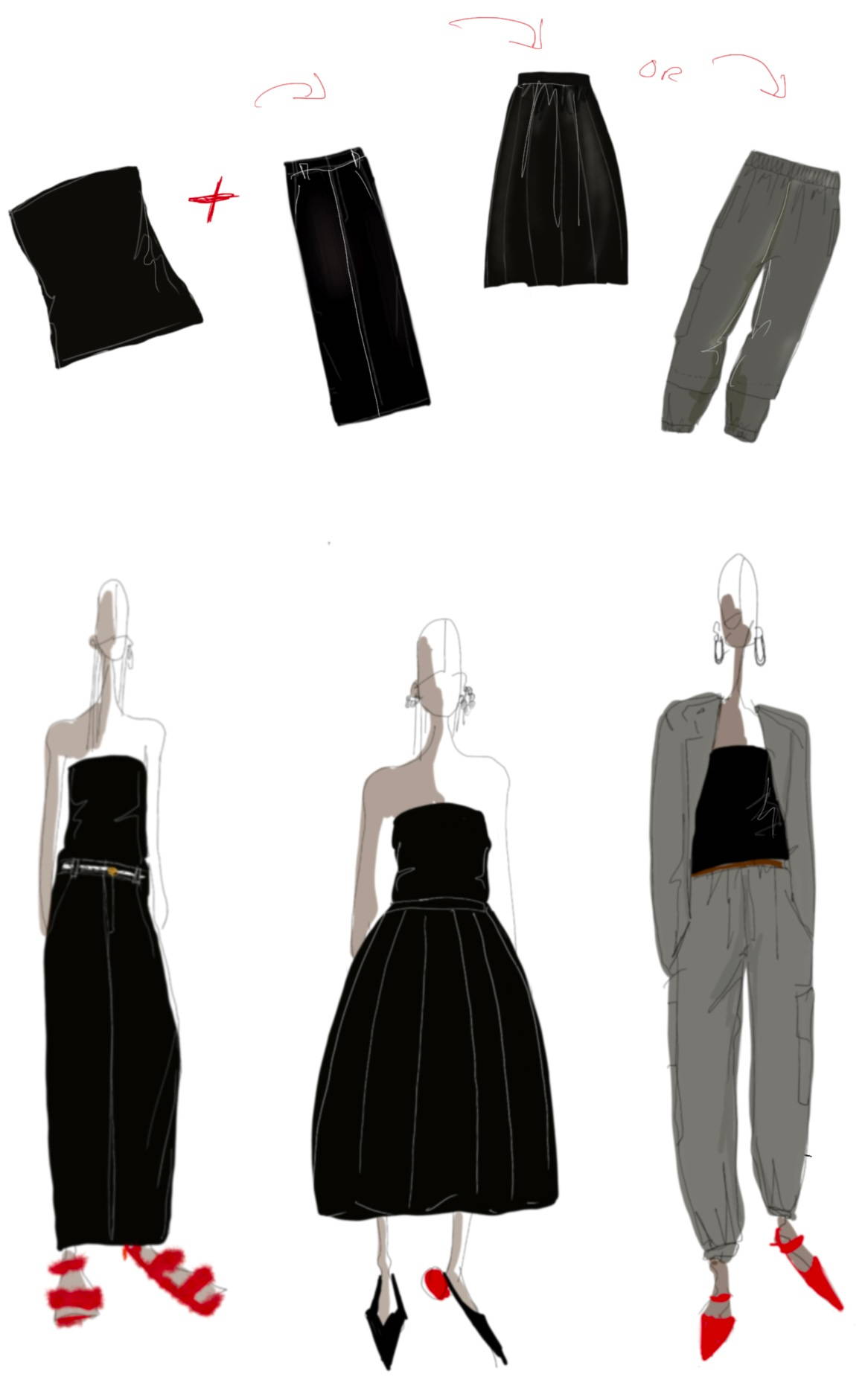 The tube top. You can see that no matter the event, place or time, you would reach for this top, consistently. It's why when I travel, the low-key tops are in my suitcase - and not a lot of them. I can travel for a week with just two of them and I'm set. Remember, this isn't about outfit creating here, this top is what you employ when you are just doing your personal style. It's that core that you can build up from - when you are in the mood. Or when left on its own, you're exposed as just being you. And when you know what your personal style is, then that's a great feeling. Nothing to hide. 

We love the tube top so much it's just part of the collection almost always. We showed it in our Spring '23 runway show with the Stella pant - not office, not vacation, not evening, not day. Just the outfit that is personal style and you just being.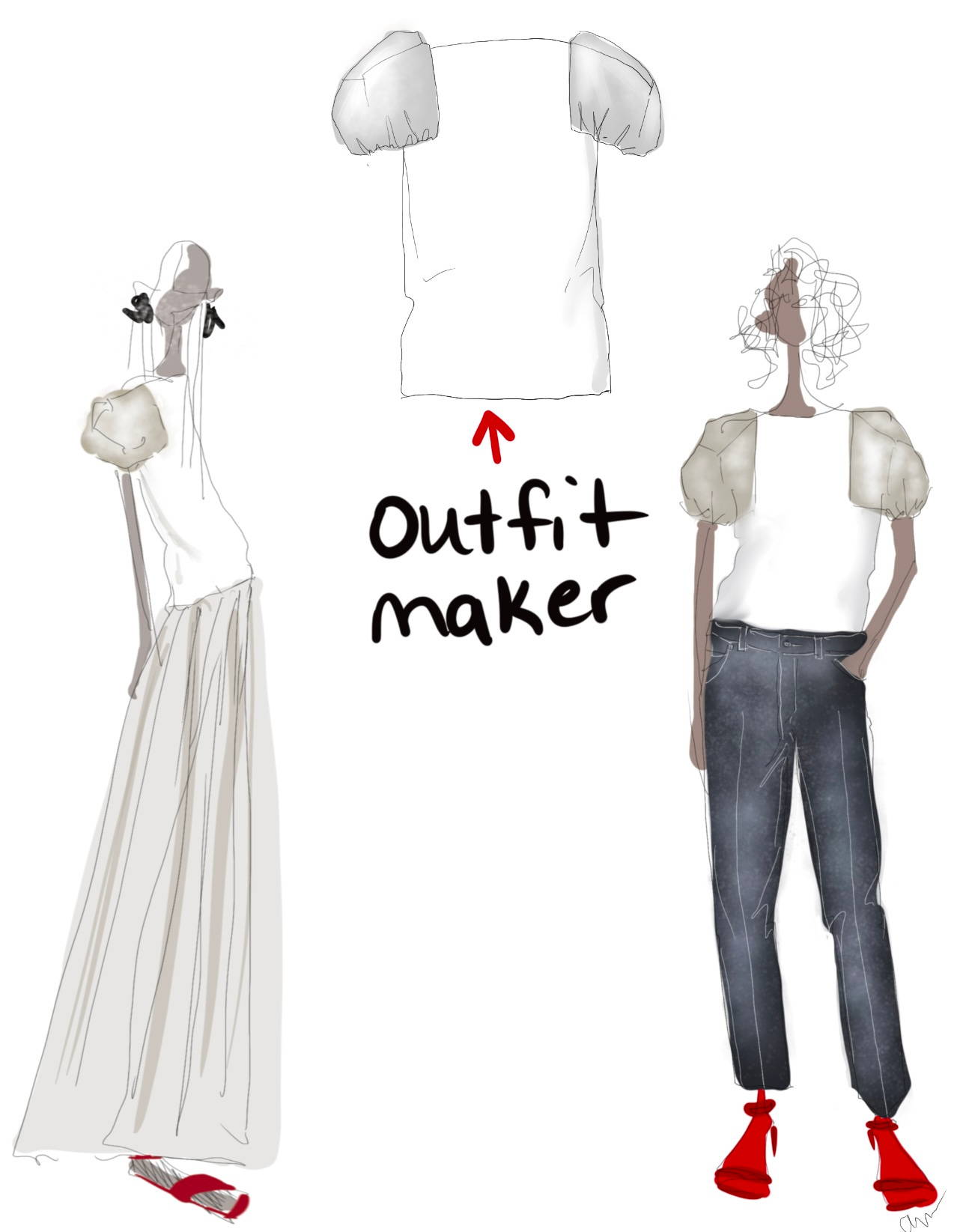 So all of this may beg the question "what is a top that is NOT a low-key top?" This top here is what we call "outfit makers." See the long flowy pleated skirt? It's the same one you saw earlier with the sweater. Paired here with the satin and cotton box sleeve top, it's much more of an outfit. And we love it. It's not better or worse than the earlier one, it's just about being able to create different vibes when you want them. The important thing to look out for when you are building your closet is that the different vibes you create emanate from the same person - chill, modern and classic - this keeps you centered, reduces the chaos. An outfit maker also takes your favorite basics and makes them "a going out, event, or just whatever special thing you have going on" worthy. So here, the grey faded Elfie jean, it's one of our go to pieces. We wear with blazers and loafers, sweatshirts and kitten heels, etc. But when we want to create something more, the outfit that stretches beyond just our everyday personal style, then the outfit maker top does just that. See?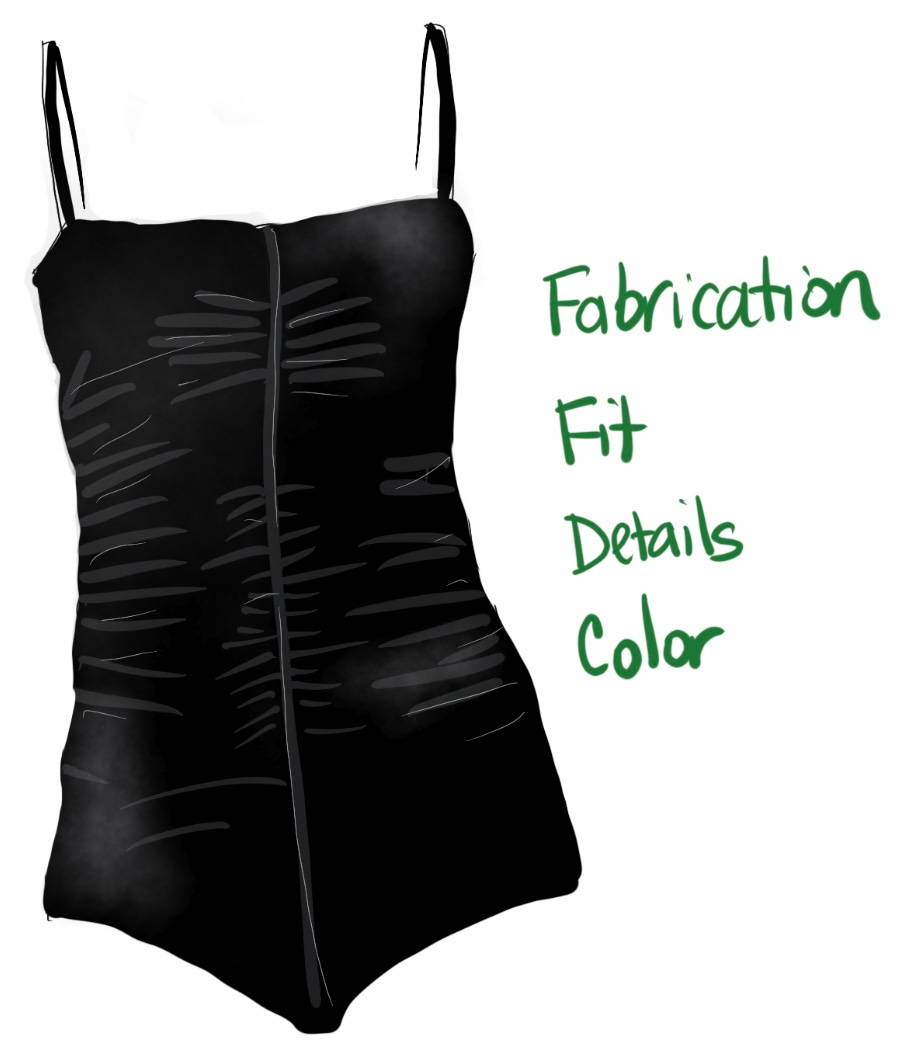 When you're looking for the Low-Key top, here's your checklist:
FABRICATION: is it a fabric that won't fight with the preponderance of the bottoms I have in my closet? Does it have enough texture that it brings something to the table without taking over the whole meal? This body suit for example, it has a bit of shine but in no means is it glitzy. So it gives the good contrast to the tropical wool items, the nubby items and any faded denim pieces I have. It also means it's important enough to go with any super dressy items like a beaded skirt or a silk faille pant. Most people build up a closet that has repetition in fabric - silk, cotton, denim. And as a result you often feel flat and one dimensional - repetitive. So look for fabrications that have a bit of a something to them.
FIT: can it work easily under my favorite jackets or coats, can it be tucked in to a a range of pants and skirt styles (e.g. pleated, full, trouser, mini, midi, etc.), does it work with items that are higher waisted as well as those that sit lower on the hips? The answer doesn't have to be yes to all, but a minimum two out of three of these is a must.
DETAILS: keep them to a minimum. They absolutely should still have a point of view - minimum doesn't mean average. It means that it should be clean and simple enough to let the surroundings do their job. This top with a long lean skirt, a great sandal and big earrings - chic. You get the visual, right?
COLOR: the color really needs to work with the bulk of your closet. That's why it's usually a neutral - but it doesn't have to be as traditional as black or white. I live in a range of navys, strange browns and lodens. Those colors work to tame any bright elements in my closet and when paired with black bottoms (of which I have a lot) they give extra dimension. Searching for interesting neutrals can help you avoid the black and white closet trap so many of you write to me about.
Ok, here's the summary. When you find the perfect Low-Key tops you will realize that you don't need many. At all. I probably have eight to ten in my closet. If that sounds like a lot to you, then know that at my age (and let's be clear, I am the founder and Creative Director of Tibi so I have "the good goods") I have been able to accumulate those perfect closet elements. Let it be a slow build. If eight to ten sounds like little to you, then before you hunt for this item, you may need to do a good solid vetting of what you already have. It may just be sitting in there now that you know what to look for.
Ok?